Last weekend we camped at Ho'okena beach with friends. Ipo and Kollete organized and reserved the whole camping ground for Friday and Saturday nights. This beach allow 22 tents and 44 people a night, we were a big camping group.
Sonny and I joined them on Saturday morning, as soon as we set up our tent, we took a walk with few friends on the trail along the coast which lead to City of Refuge.
Most parts of the trail are lava rock, you have to be more careful, not to step on any loose rock. It won't be fun tripped and fall on lava rock. We stopped and looked at many interesting formations of lava rock, especially the ones right by the water.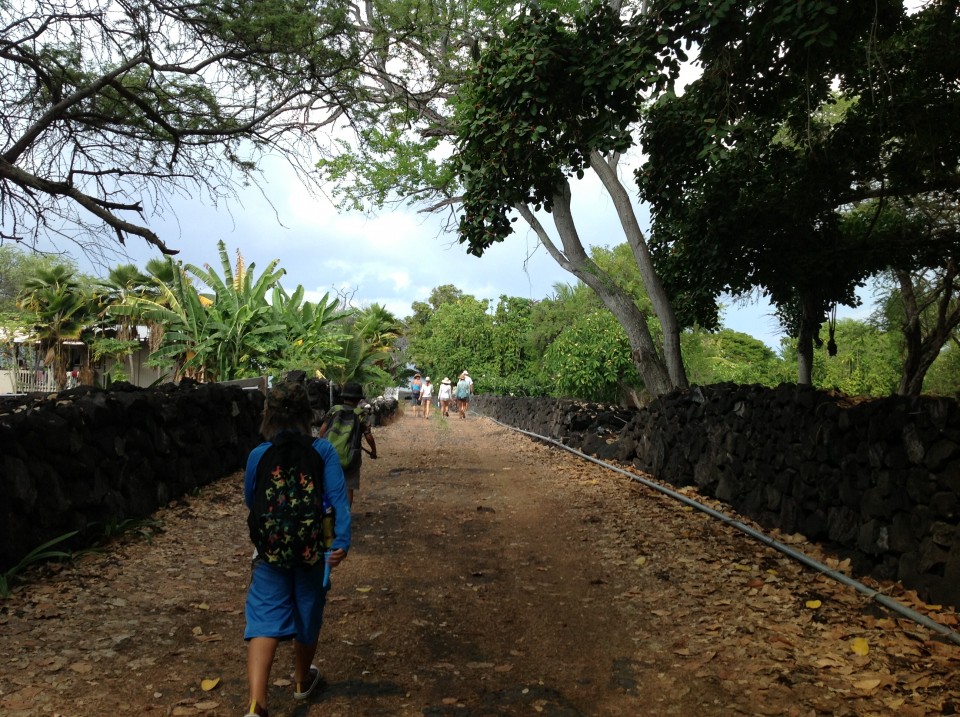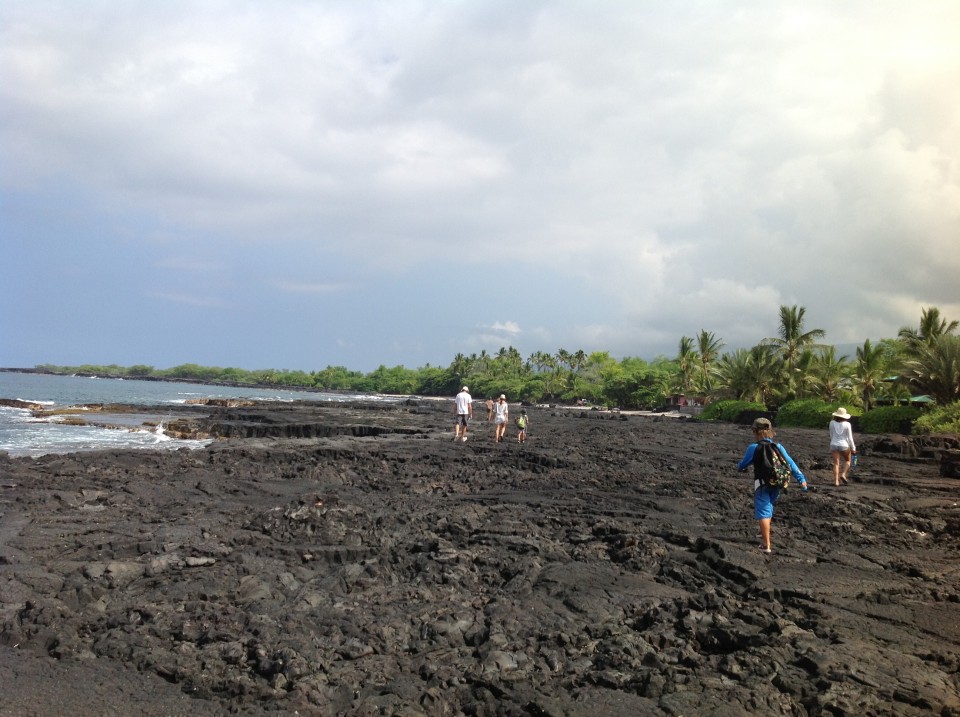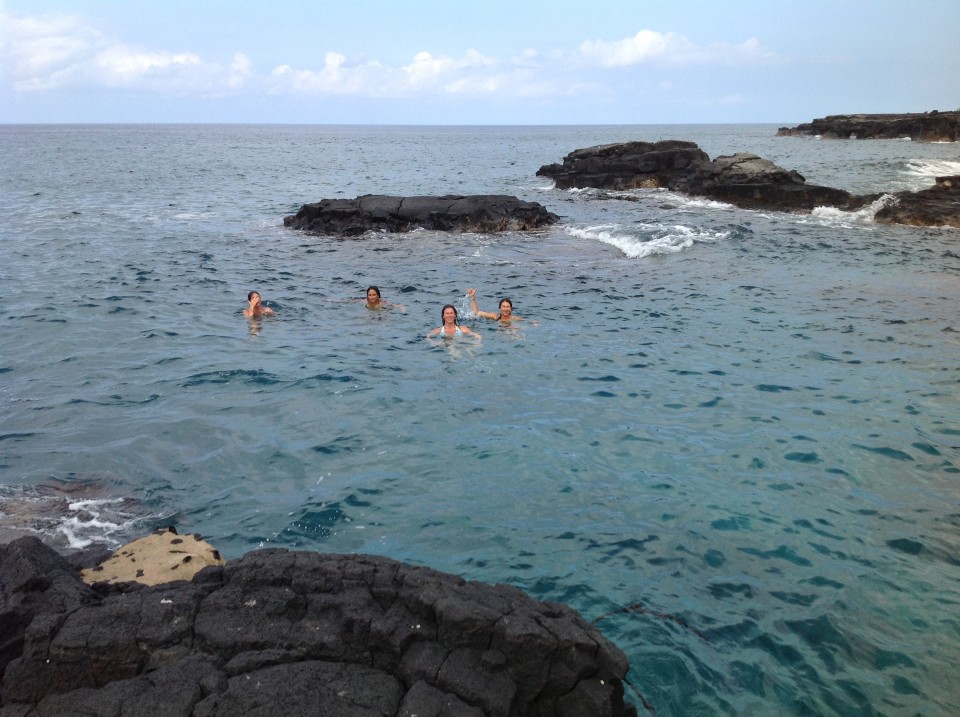 It was getting hot, we found a spot for swimming, jumped in and cooled down.
We started with two boys and seven adults, Sonny and a lady left us and went back to camping ground, right after the swimming spot.
We saw these triple urchin shaped rock, three ladies posed for our cameras, fun, fun, fun.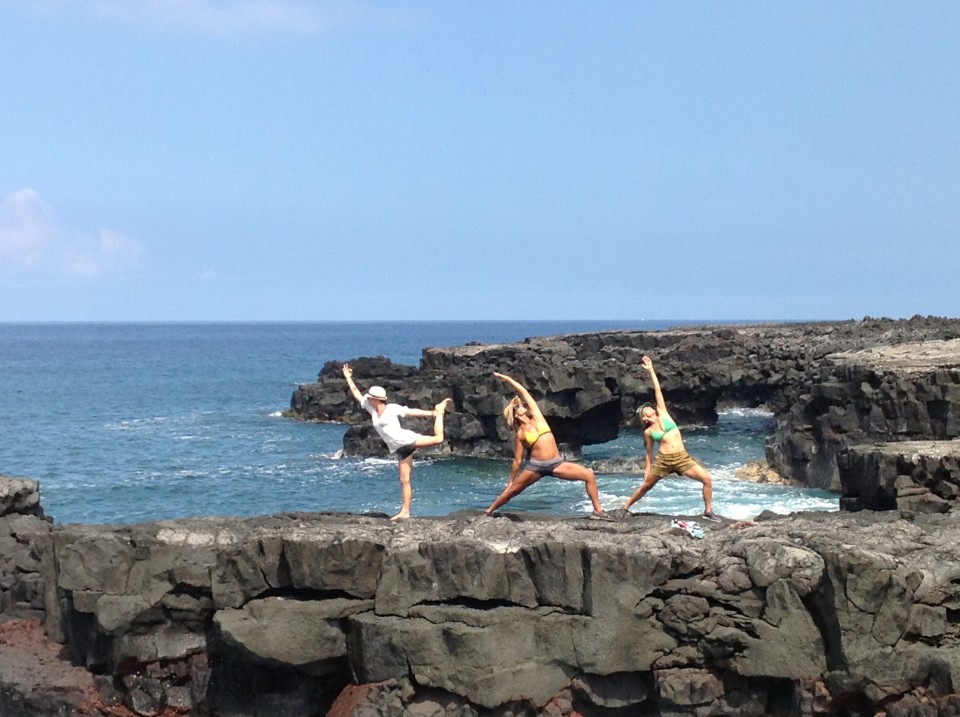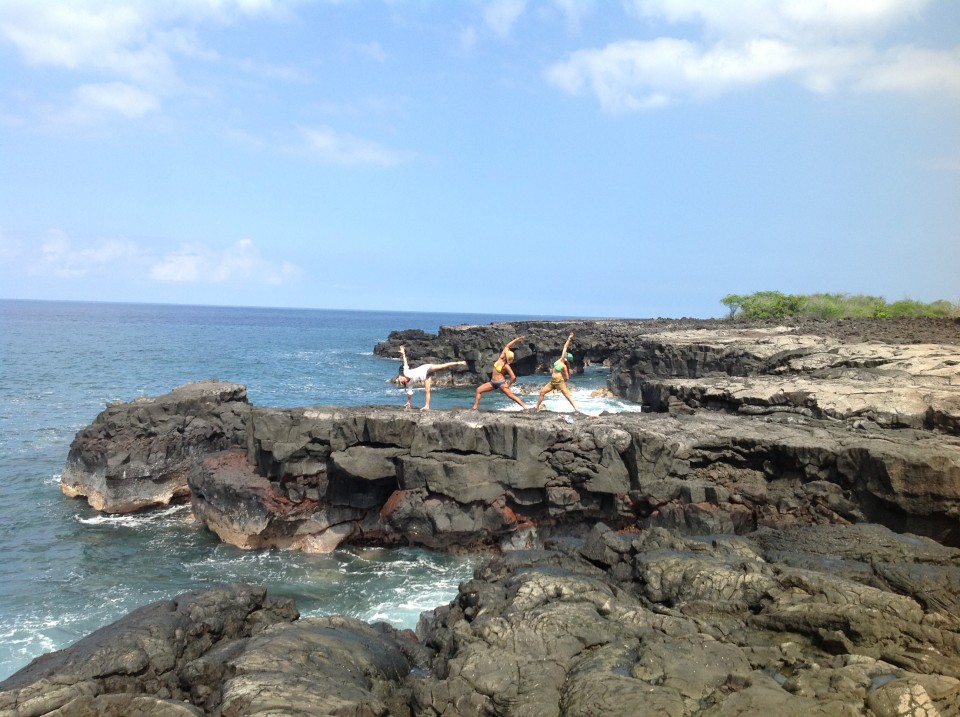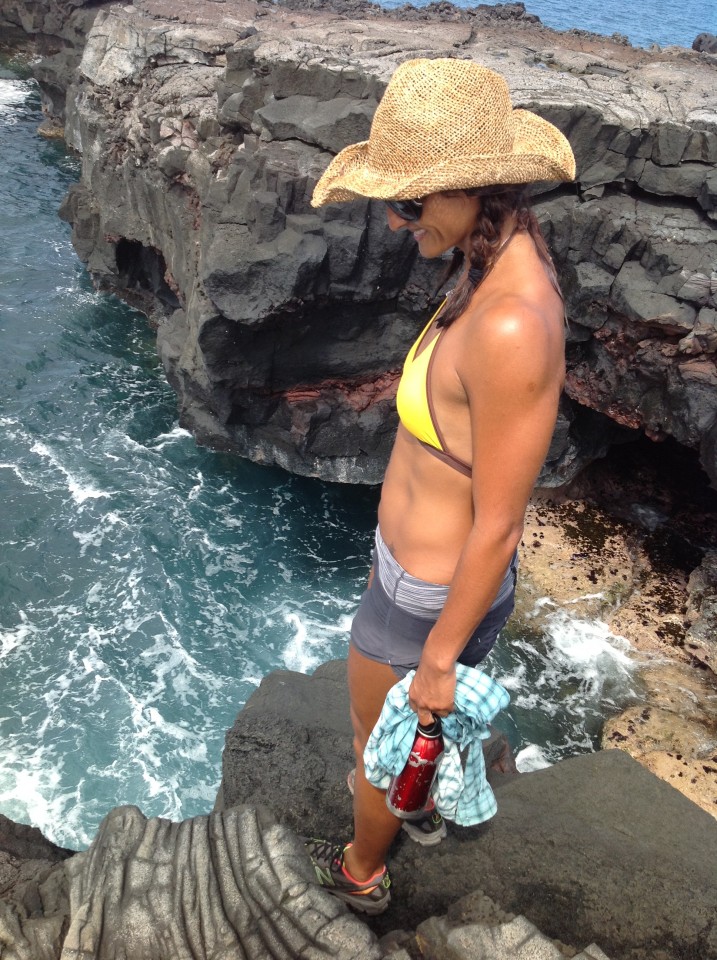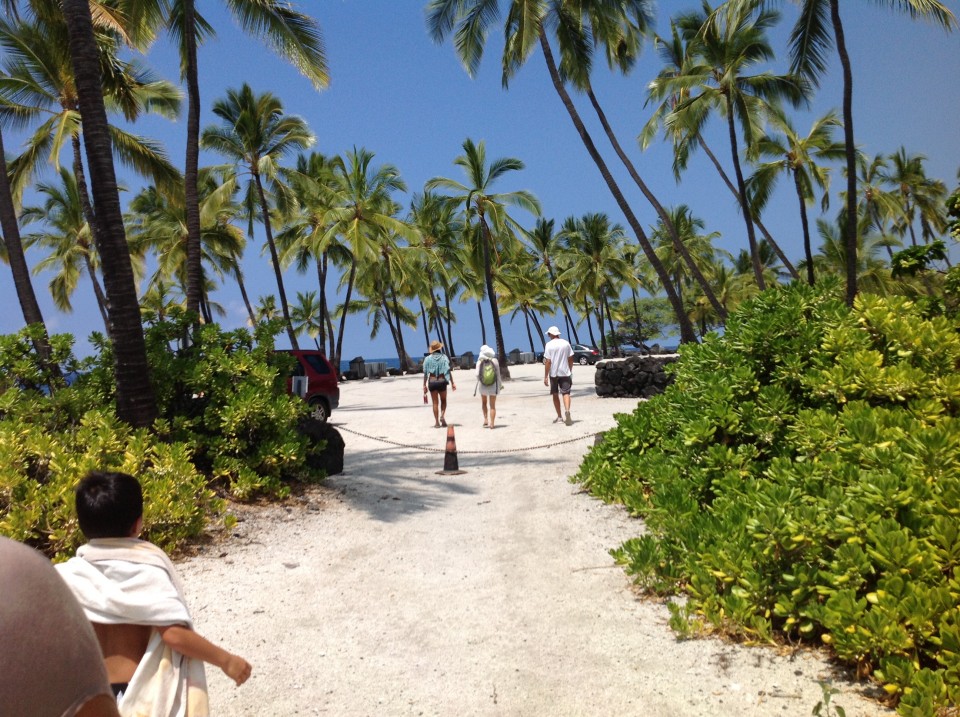 It was around 9:30 when we started, took us 3 hours to reach City of Refuge. We ran out of drinking water, hot and thirsty, glad to see Ipo who came to pick us up.
Back to camp, first thing I did, was jump into water. I saw some dolphins not too far away from shore, and few people around there. I had my fins and floating noodle tied on my wrist, wanted to see those amazing animal again.
First time I saw dolphins closely was a year ago, I went out with Joni; swam close to 5,6 dolphins for few minutes. I was awed by their graceful movement, beautiful feature, shine through their gentle and friendly nature. I think they are the most beautiful creatures on earth, "Angle" is the exact name made for them. Their appearance make them seems smiling all the time. Swimming with them and seeing them, it make the sunshine light in your heart, make you want to smile back to them, only the wonderful thoughts and feeling around them. I'll remember this first time forever.
A week ago, I swam close to them for second time, I went out with Kollete, Lucia. I counted, there were over 20 of them, swam in a big circle; we hang around them for 20 minutes. They seems like to swim in a small group, 3 or 4, always touching each other. Some one swam up side down right below another one, very playful; young ones like to leap out of water, very active.
On this third time, I heard lots of their chirping sound, there were quite bit communication going on between them. Seeing them made this day very special to me. I swam out farther this time, I'm getting braver.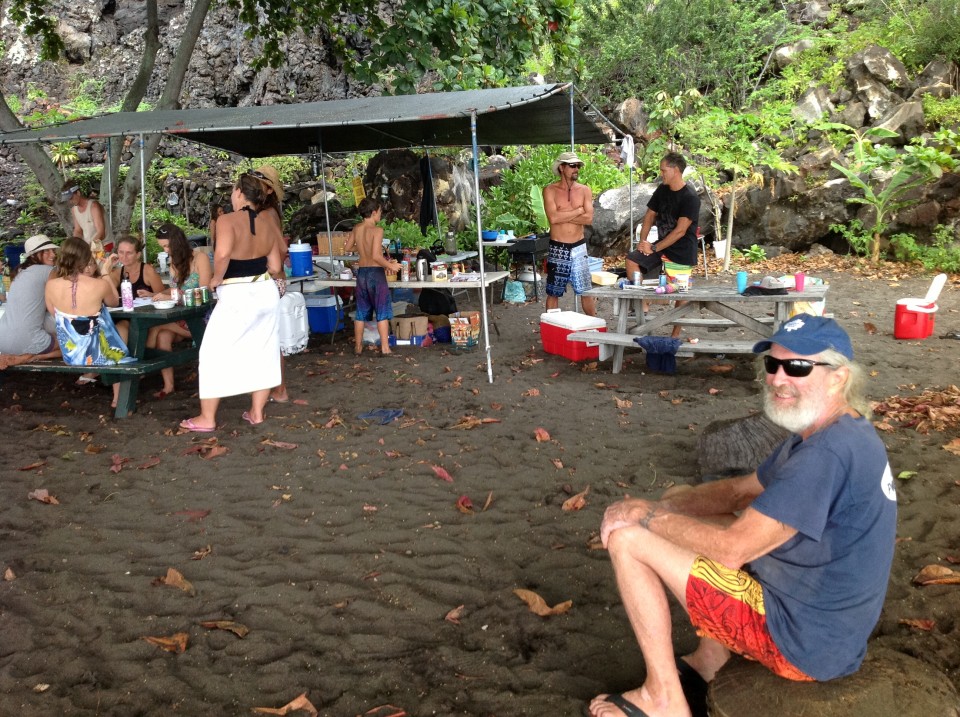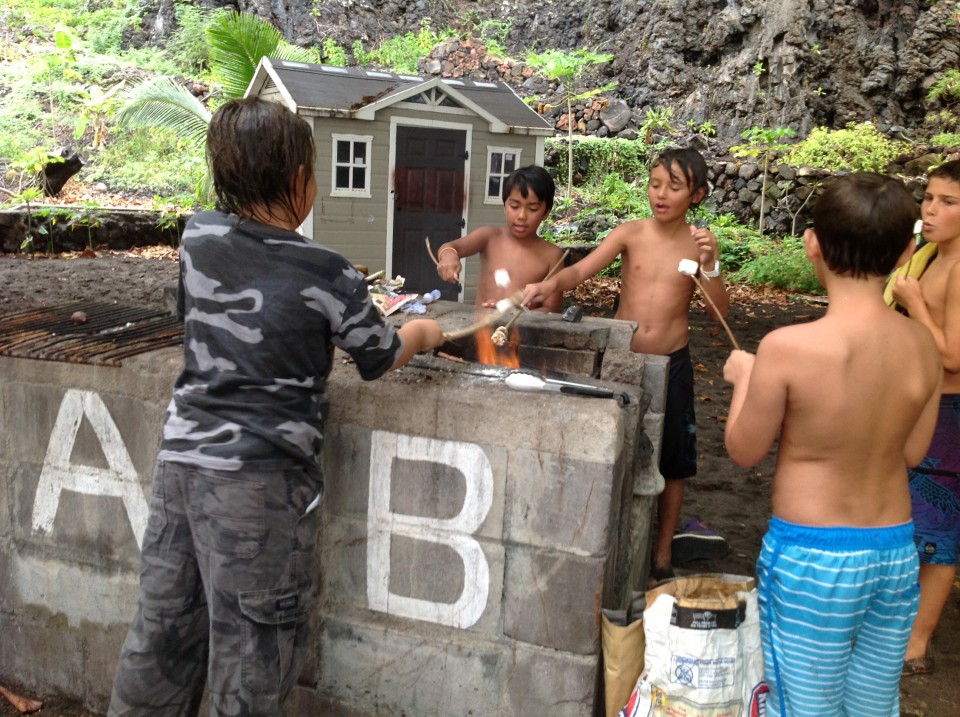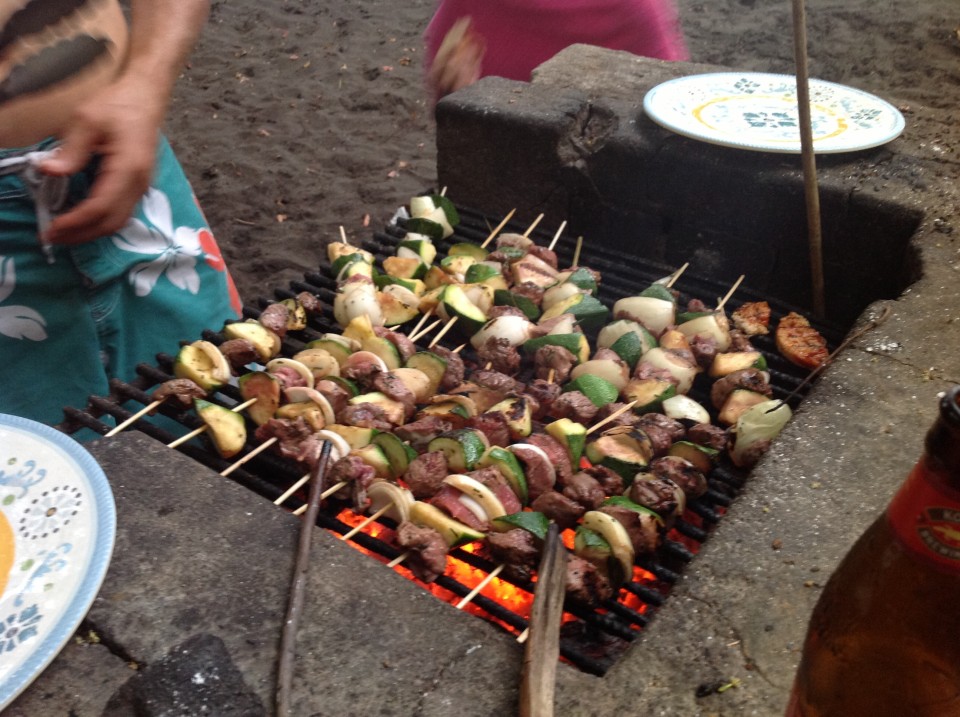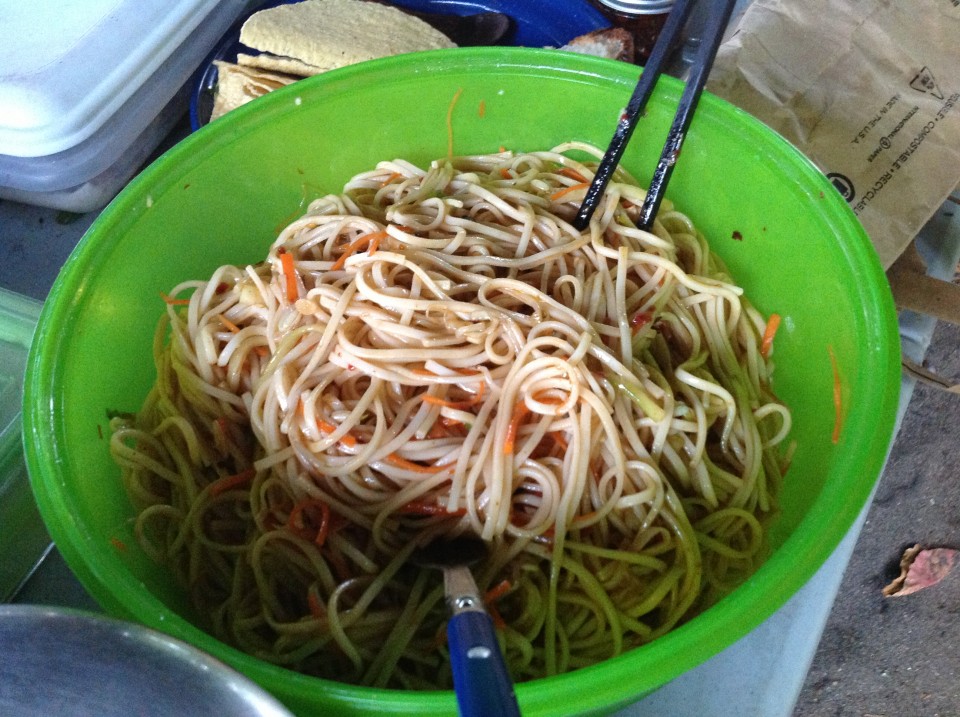 Friends get together, food always is a good part of it. It was barbecue night, so there were meat, veggi, fish on the grill; I made noodle salad and curry chicken. Sid fried a big tray of fish, it was good; I forgot taking a picture since I was busy eating it.
At night, all of the kids had a great time, ran around with flashlight. Sonny wanted to stay awake all night long, but he came into our tent before 10pm, took a little while for him to calm down from the excitement, fell sleep.
Sonny got up early next morning, found other early rise kids and played together. After breakfast, back to ocean for some more fun time.
It was a wonderful experience, we'll do it again.