We've had most days of sunny weather since Thanksgiving, it's getting too dry for coffee trees, they are not looking very good. Last night, we had good rain with lighting and thunder, that's what the coffee trees need most now.
In the morning and night, it's getting chilly, Christmas is right at the corner; but it seems we just had our Thanksgiving meal not that long ago.
Jason and Kollette hosted Thanksgiving party at their place, there was so much food, at the end there were lots of left over . After dessert, Terry was ready to go home, but the whole group just started Frisbee Golf course on the farm. We left Sonny and Callum behind, our friend Morgan brought them back later.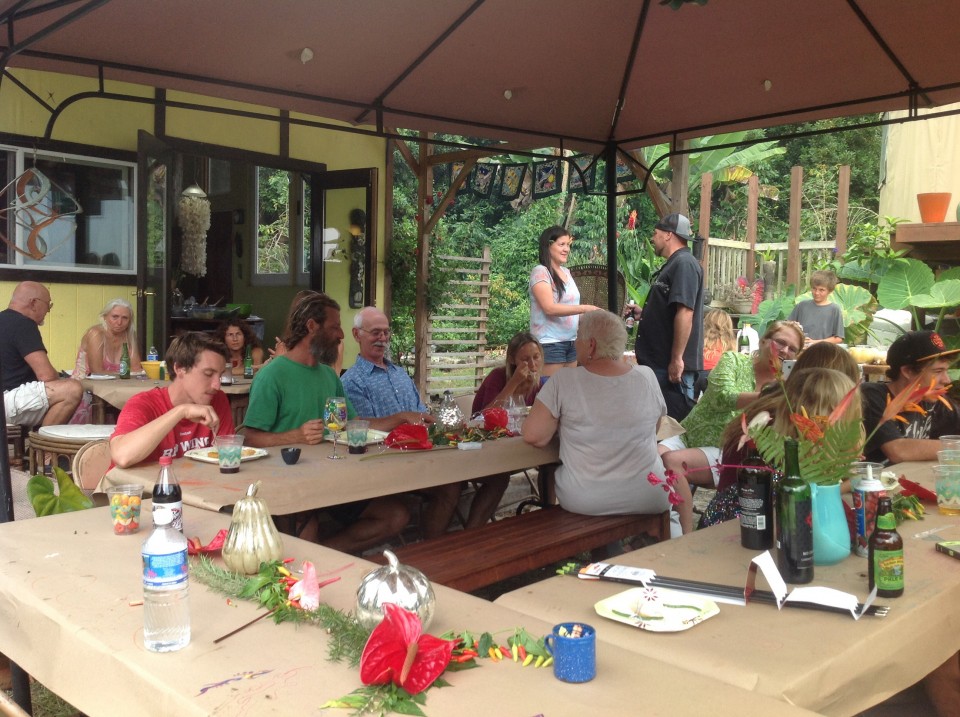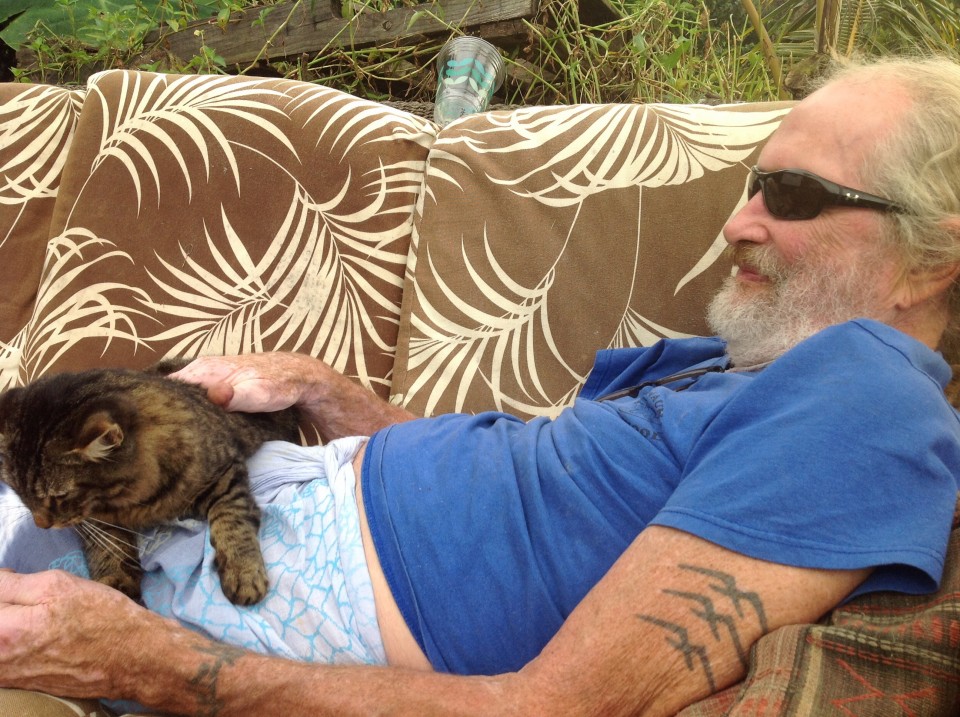 Next day our picking crew came to pick coffee, and we picked too, since most pickers went back to mainland.
I took a video when Terry was pulping coffee, Morgan was there too, in this video they look like busy working bees. Sonny is practicing  Maple Leaf Rag, it inspired me to use this piece of music for the video.
Mele Kalikimaka