Last week, Scott and Dillen helped us to chip coffee branches, we are officially finish our coffee season, feel very happy about it.
Terry had to work on our building project, so I took my time pruning the whole farm by myself. If I made sandwiches for Terry to take in the morning, I could work until two o'clock before lunch break. Some days I quit working early and cooked lunch for them around noon, at 4 or 5 o'clock I went back to work for another hour or two. Our friend Jerry prefers small lunch, so he can back to work easily without too full stomach, but I only can last a few days without rice. Usually We have rice with a meat dish and vegetable dish for lunch, it's our main meal of a day, we don't eat supper, only have snacks on your own. If several days without my regular lunch, I feel hungry and eat more food at the end of the day, it messed up our meal routine.
We had Scott to help dragging coffee brunches one day after I finished pruning, it was Saturday, Sonny helped too. Sonny is getting stronger, he dragged six big brunches at a time, then ran back to get some more. I told him not to run, he would get tired quickly. But he was full of energy and kept his own way of work, I guessed he had imagination games going on in his mind. I gave him complements and told Terry that evening. To further prove my words and how strong he is, he asked me to get on his back. So I stood on a chair and get on his back, he carried me and walked around in living room, say " dad, look at me, look at me." He was so happy about it, but I was happier underneath my heart secretly.
We just had a big round of coffee blossoms, I always have iPod with me when I'm working, so I had chances to capture these images below.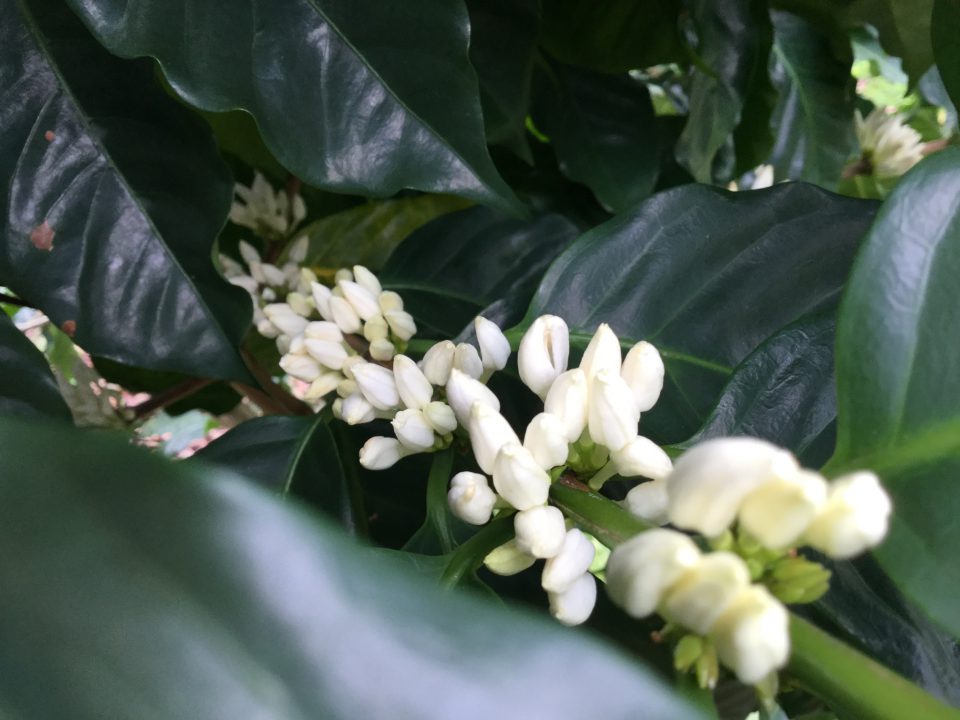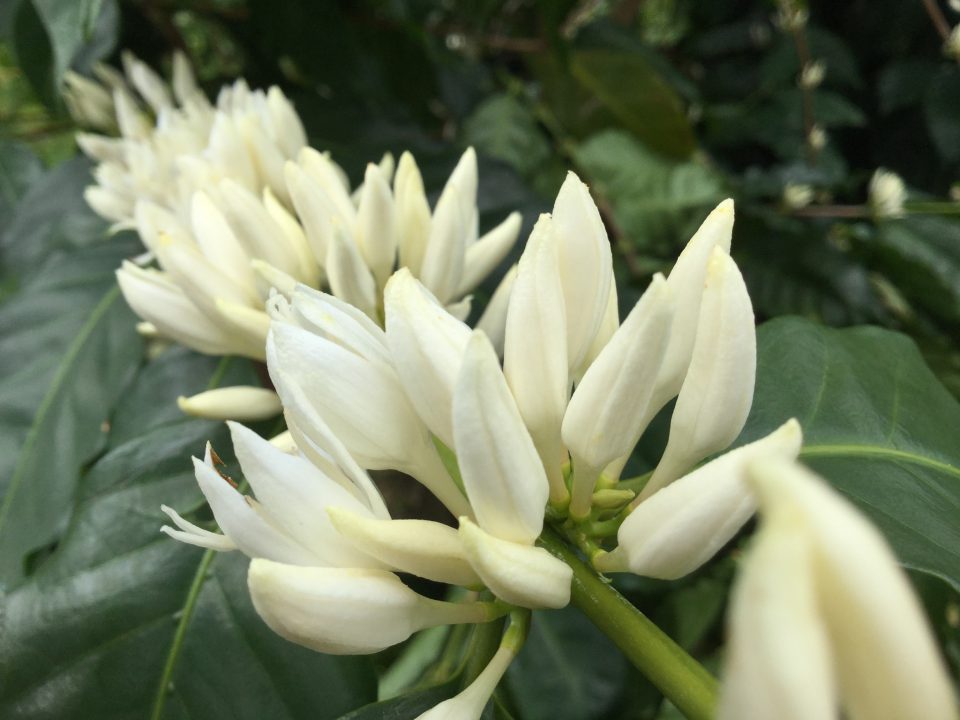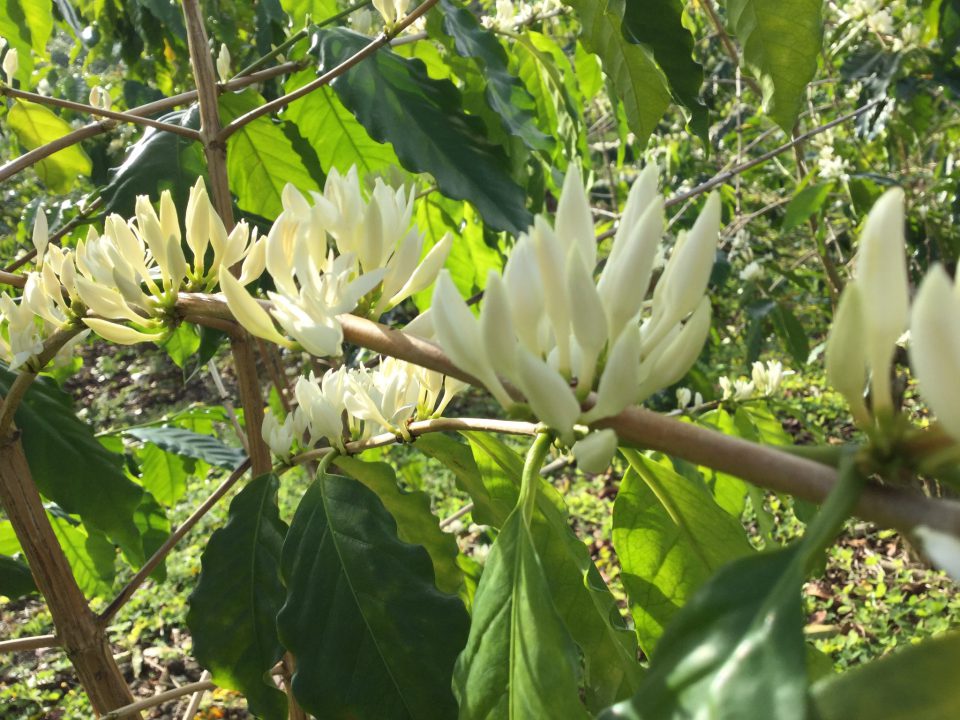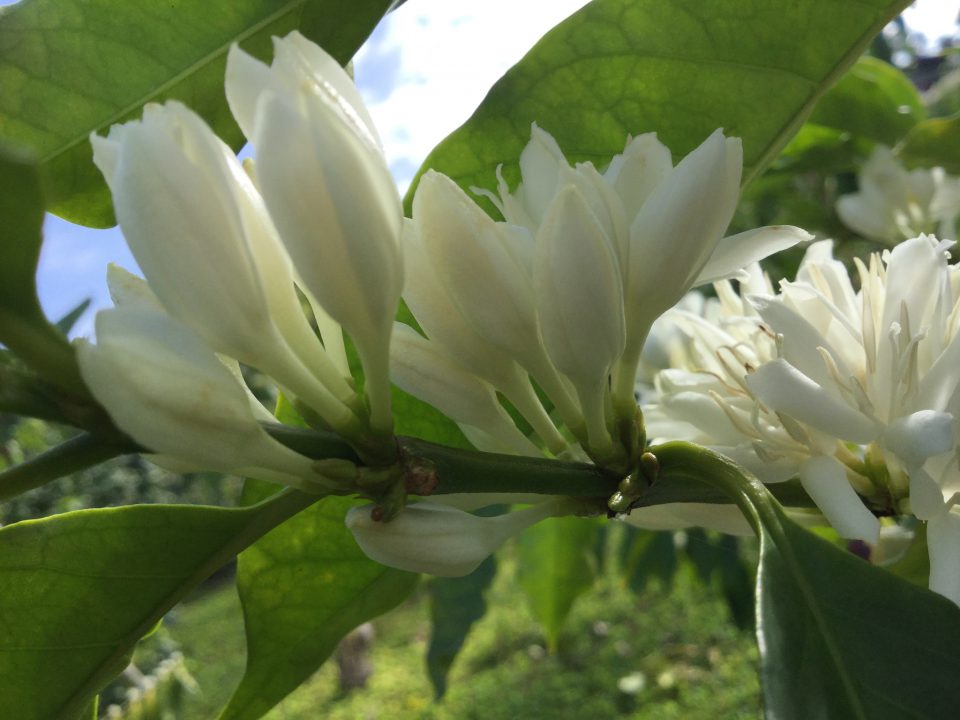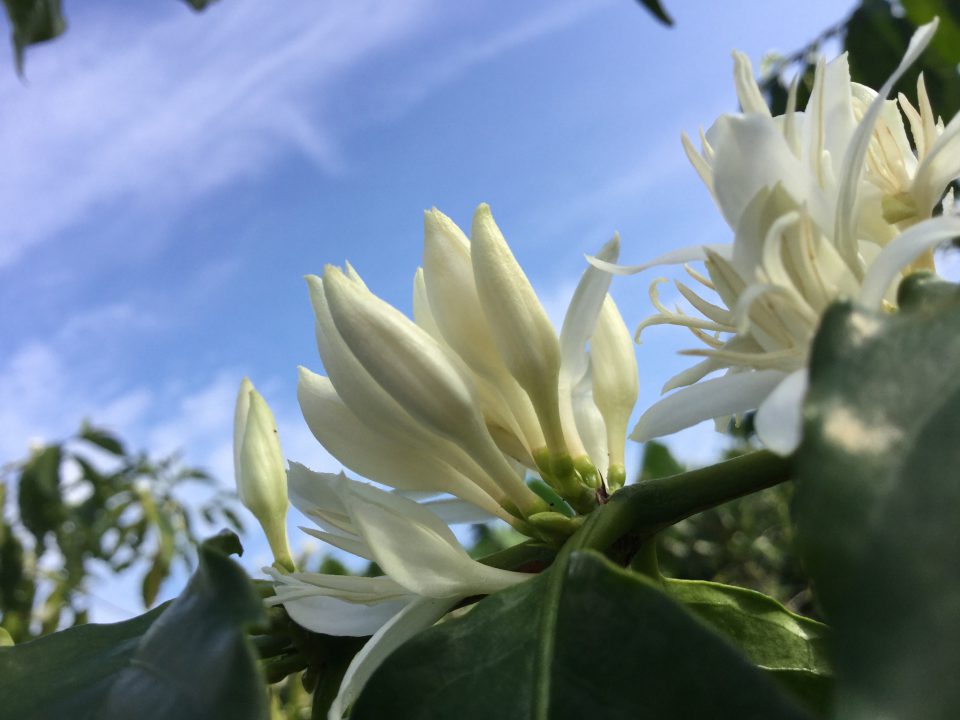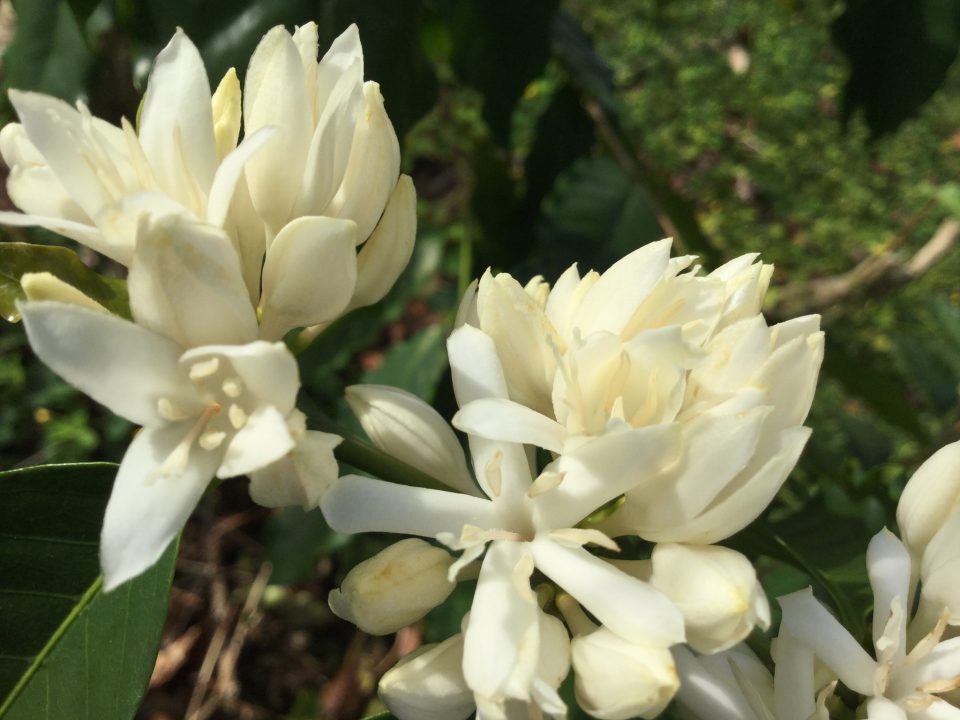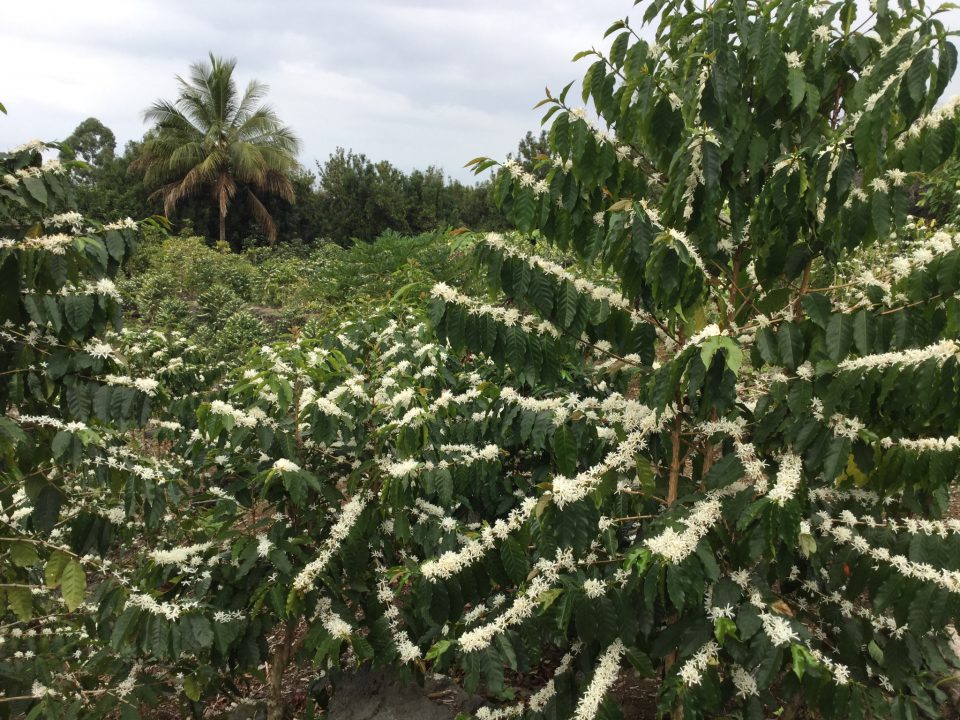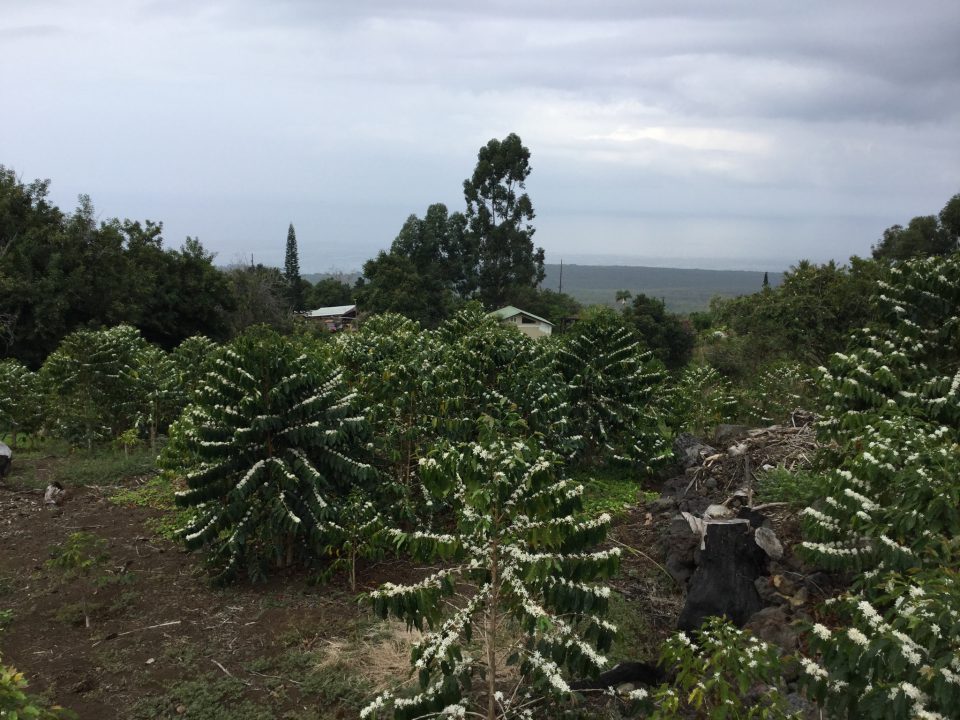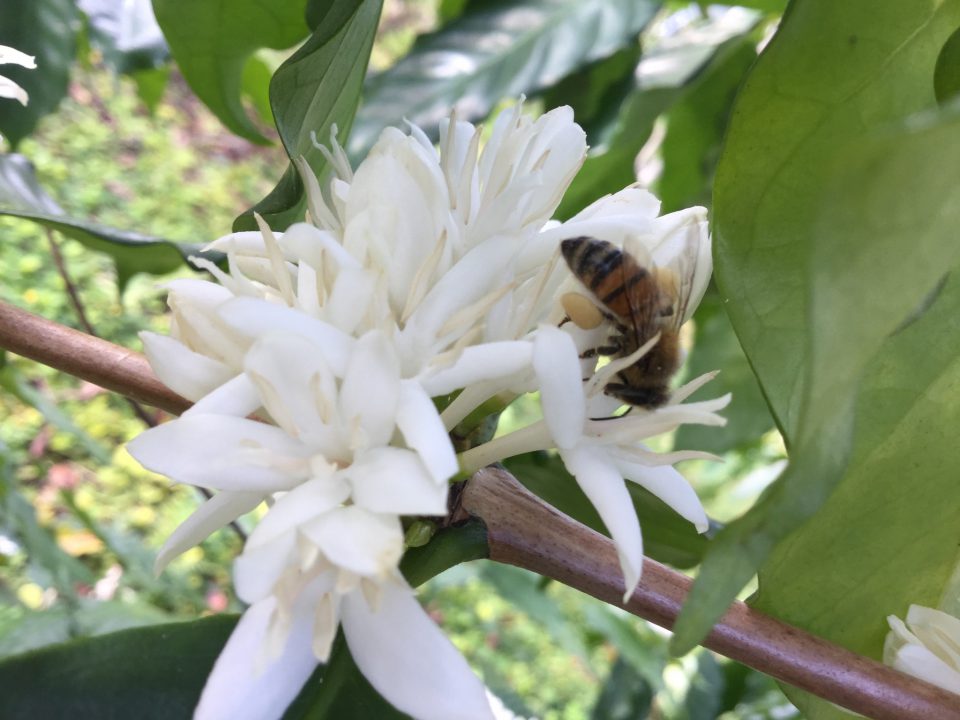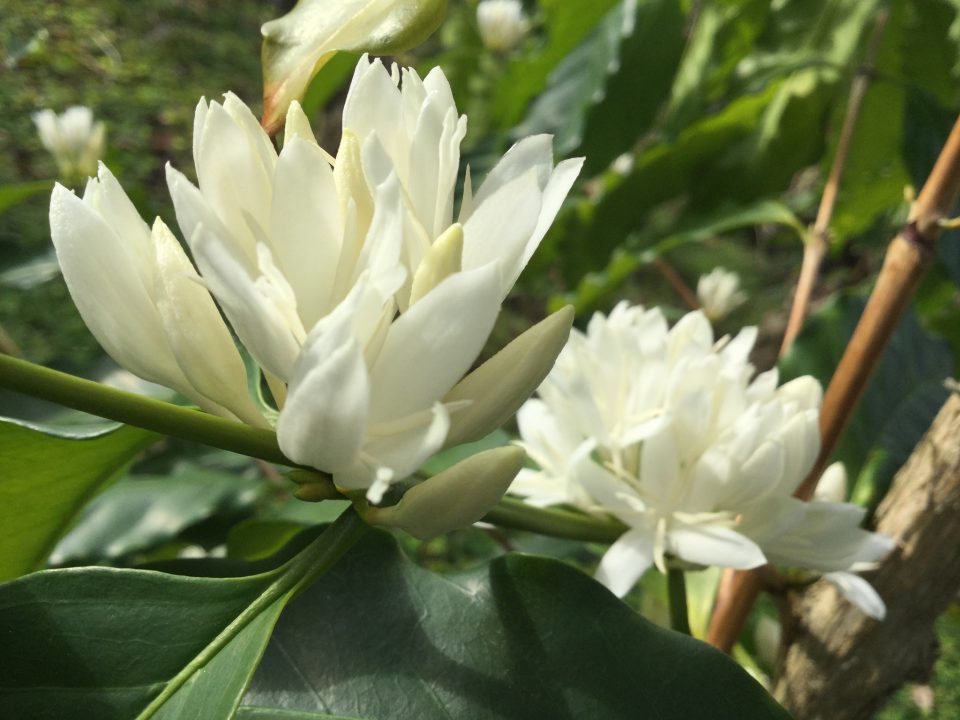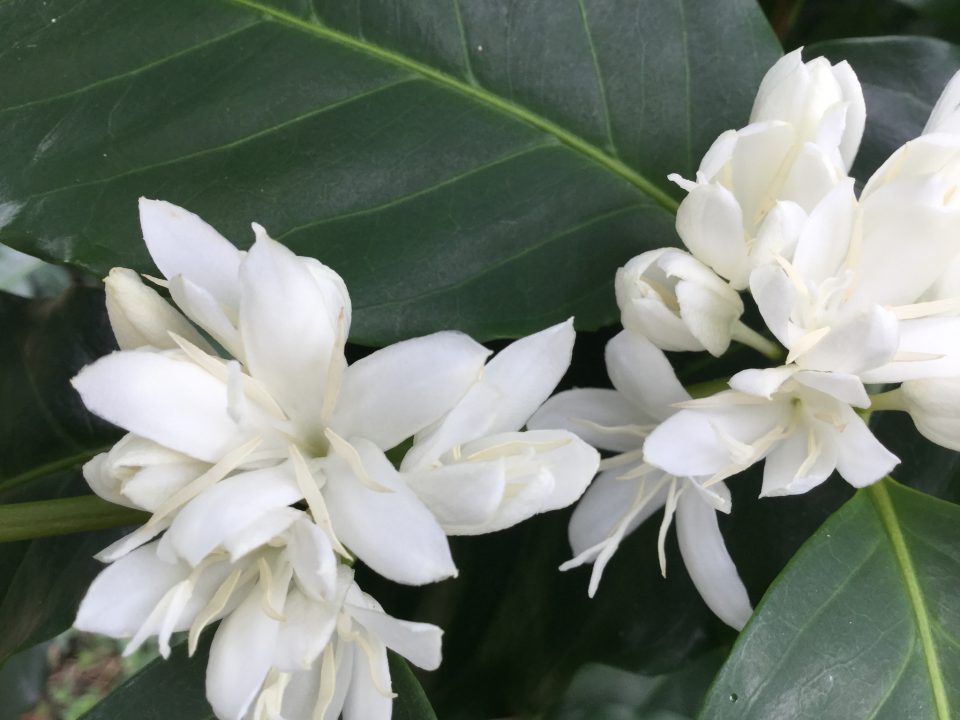 They are gorgeous, never get tired to look at them.
In 2018, I wish we'll continue our small farming life and enjoy every day together.