Sheila has a flower farm in the neighborhood, she invited 9 girlfriends for flower arrangement party on last Saturday.
Last Friday was flower harvesting day, I had to take Sonny to  dental appointment in the morning, Terry went to help picking flower. Later I came back and took his place. There were only 4 people picking flower, other ladies couldn't come.
By noon, we took a break from picking, started washing these flowers. There were two big wood rectangle box, one filled with soaping water, another with fresh water. Soaping water is not only for cleaning flowers, but also for getting rid of bugs. It really took some time to wash these flowers, after I done some washing, I will be much pickier next time when I harvest flower.
It was around 5pm, we thought we don't have enough flower, so Jessi and I went out with her car again, loaded up the trunk as fast as we could.  It was getting dark when I walked home, the air was cool and I had a long day.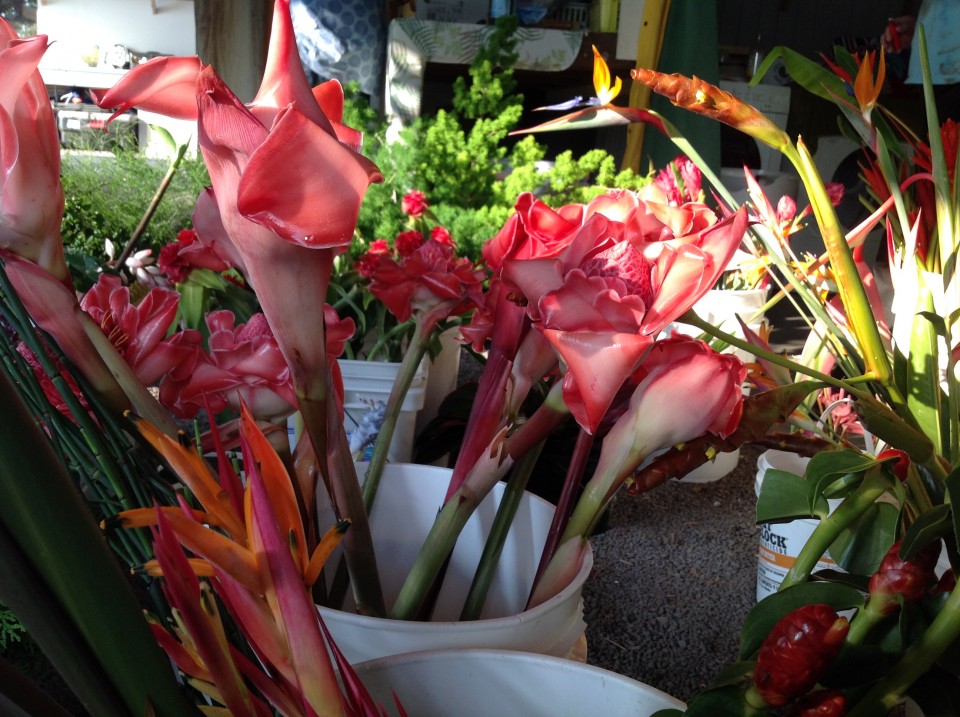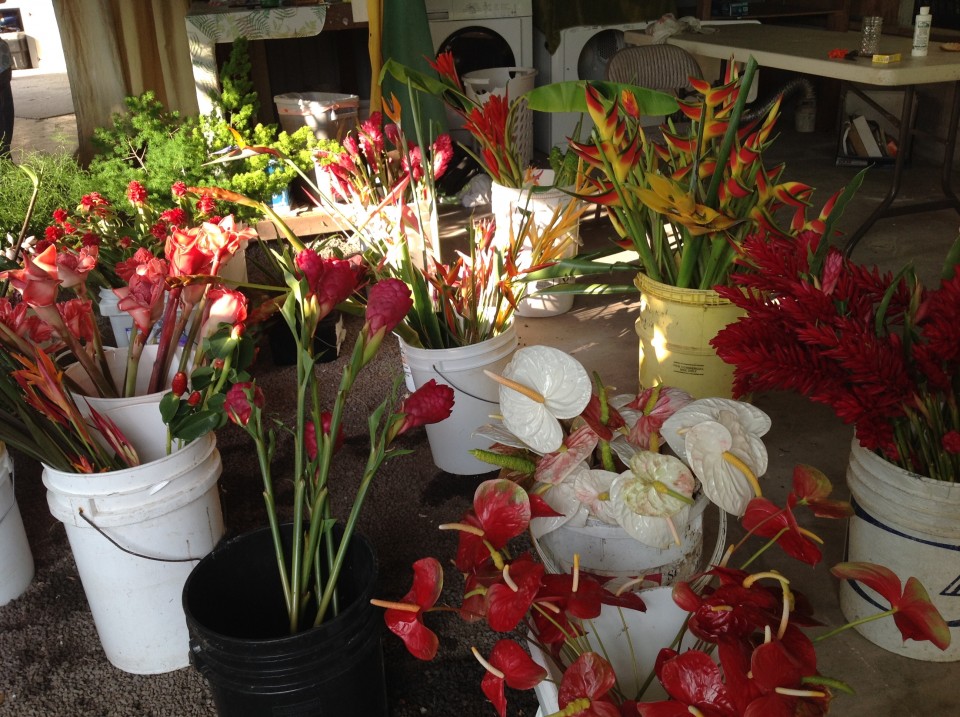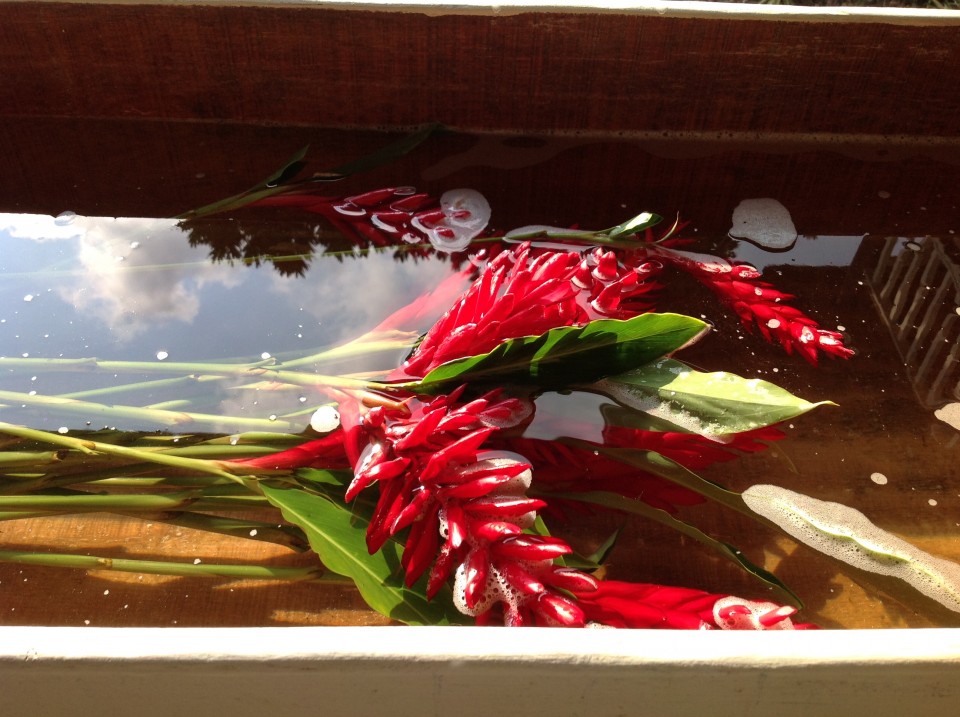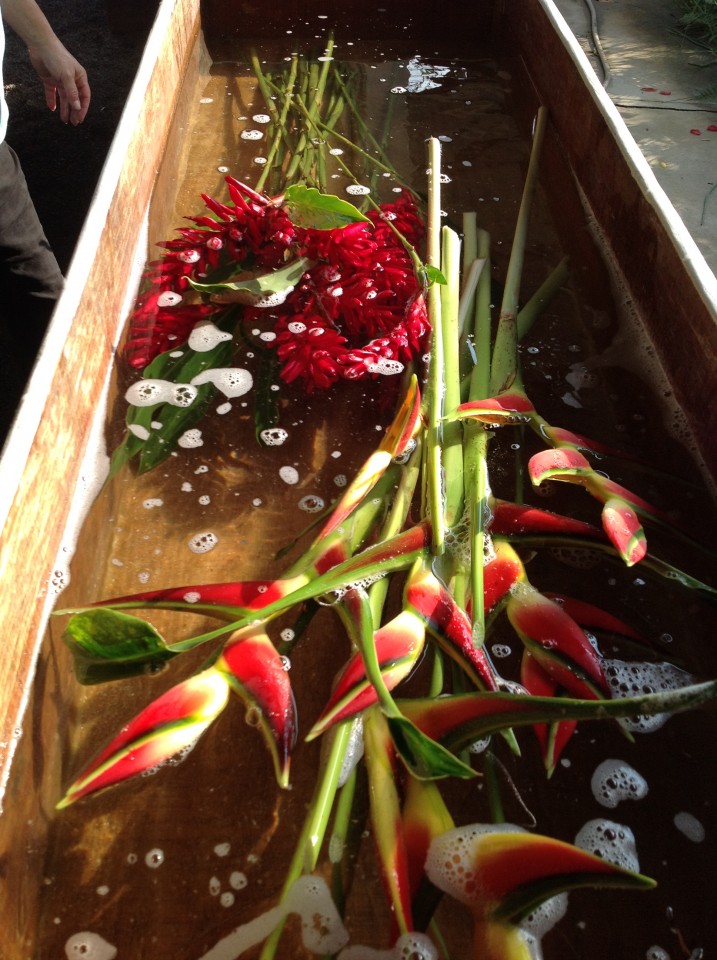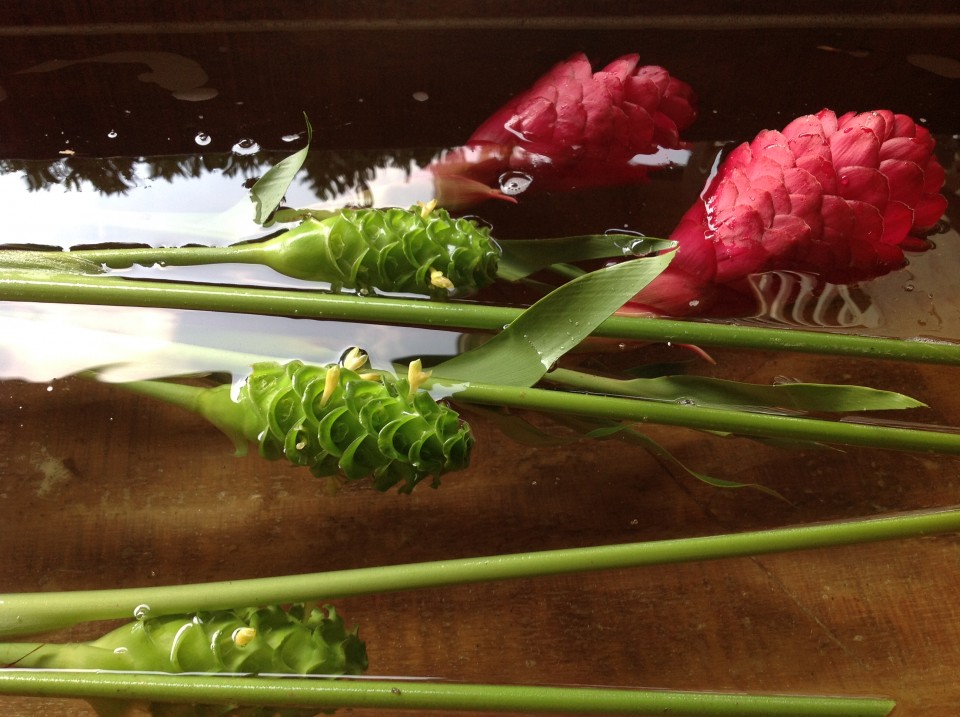 Next day, every one brought some food to share, and enough flowers for every one to make 4, 5 arrangements. It was so fun to play with beautiful flowers, plus food, music and friends. Check out some of our arrangements.