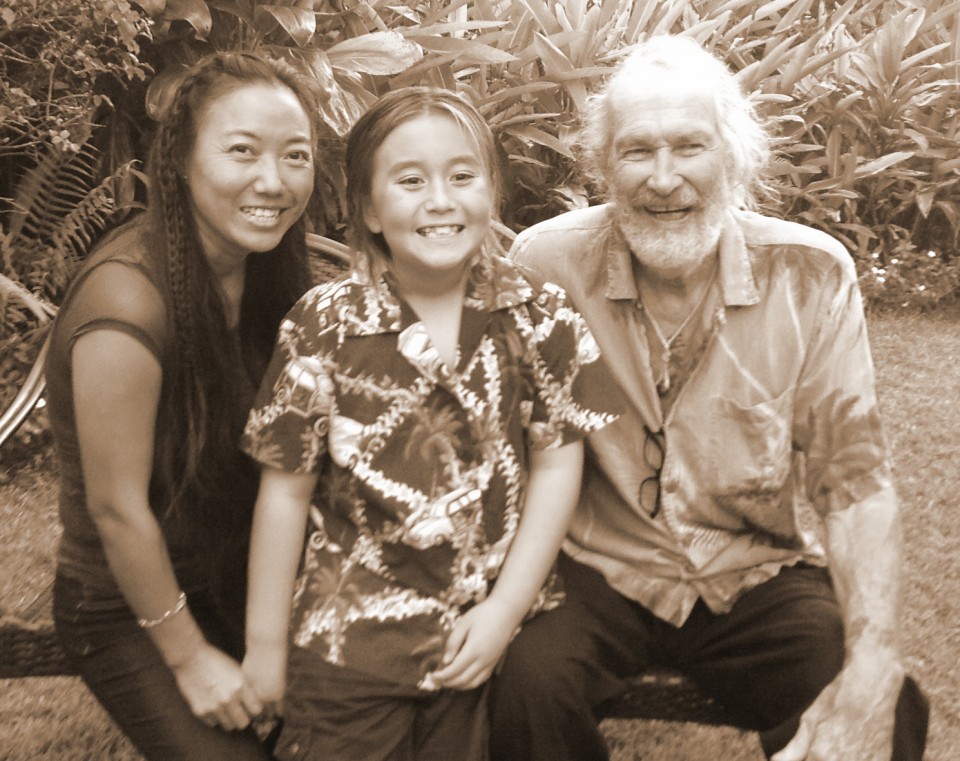 Christmas was great for Sonny, he got 18 presents, two more arrived in the afternoon, one from uncle Jim and another from aunt Jeanette.
New year is coming up. Terry and I are both terrible with holiday greeting cards, even we don't send holiday cards, but we always keep good thoughts and wishes for our families and friends. We've been married for 10 years, these 10 years seem very short, time fly so fast when our life is full and content.
I hit 40 this year. I did not know, for a woman, you could feel so good at this age. I've never felt like this in my 20's or 30's.
In my 20's, I just step out from school, from home into the world, worked through different jobs, followed some sparking lights came to me, wished it would lead me to a good future. I tried as good as I could, I was living in the future.
When I was 30, married to Terry who I love. It was a big transition to me. I left everything and everybody I've known behind, moved to a new place, tried to adapt the things surrounding me. We were trying to understand and communicate with each other in better ways, learning to live together, like any other newly married couples. I was happy, but not hundred percent sure that this was the life I was looking for.
Today, I'm living in the life I could never have imagined before, a life meant to be mine. I believe a person has many sides of him or her; some sides of them hid away, some find it, some never do. Most people are not aware what kind of person they are in other people's eyes, they can't see themselves as other people see them. I'm not exception either on this. From time to time, through many things happened to our life, Terry saw the person inside of me, and told me his point of view. It definitely help me to see inner side of me, accept who I am, make me a even better and stronger person.  Even with more white hairs I found on my head, I wouldn't trade 10 years younger life with the life I've got right now. I'm living in the present, in peace, enjoying the happiness.
For all the above reasons, I decided to make a picture slideshow, to share with everyone. My original plan was using this year's photos, then I found I don't have enough good photos. So I decided to use some old pictures, and some of our friends and families' pictures too. We don't have everyone's photo, who we know and love; besides, it's impossible to include everyone in this 3 minutes slideshow.
Some of Terry's friends on the slideshow pasted away several years ago, our friend Jack and brother Ken just pasted away this year. I included their photos, because they were sparking lights of our life, their lights will always shine in our hearts.
To be good friends, it's not necessary to see each other every week, or talk to each other every day. Some friends you haven't seen or talked for many years, but whenever or wherever you meet again, you definitely delight to see each other. Picking up the conversation right away, exchange news of each others life. Time of together is wonderful, when the time come, to go separate way, you both will move on. The friendship between you two will stay with you, go wherever you go, until you meet again. The true friendship can not be separate by distance, the pure friendship will never fade away in time, it's timeless thing.
Last 10 years, Terry helped me to look at things in different point of view, opened my mind to embrace new things and new ideas. The biggest change in me and I recognize, is my ability to love. To people around me, less judgement, more love. I always can find good sides of people who around us, love their passion to different things, love the way of their living, love their unique personality, love their difference from other, love them just to be themselves.
We all like music, Terry prefer jazz, Sonny like piano music, I like different kind of music. There are so many great music artists out there, and I don't know many of them. But when I find a good song or music, it can make my heart sing; it make me so happy, I have to give Terry a hug or kiss to express my happy mood. We are so lucky, living in a time, have access to so many music.
James Blunts has been a successful song writer and singer for many years. I just discovered his music this year, and fall in love with it; Sonny and I listen to his music a lot. Before his new album "Moon Landing" came out this November, his team had sent emails to people like his music, had shared some of his new songs. Sonny and I watched his video of "Bonfire Heart" and "Satellites" many many times, I pr-ordered this album and love it. I used his "Bonfire Heart" for the slideshow, the lyric could be for anyone.
To me, the person you love is the spark light of your bonfire heart, not the only one. There are so many spark lights around us, white clouds in blue sky, twinkle stars over our head, ocean, mountain, giant tree, tiny wild flower, even your cuddling cat, or a beautiful song, can be spark light of our daily life. See the beauty of everything around us, love what we have in front of us, it will lead us onto a good road, toward the happiness of life.
Wish you enjoy the music and the picture.
Love to everyone