Before Terry went home, he recommended that I take Sonny to other parts of China, don't just stay with my sisters, talking and cooking every day.
Li used to own a travel agency, has been to so many places. I wanted to take Sonny to Lijiang and Shangri-la, asked Li where we should stay. I told him what I wanted to see and how many days we had. He arranged everything for us on line and paid for it, he can get better discounts, from air tickets to guest houses, even booked a car to pick us up from airport or to airport. I paid him back with cash.
We flew to Lijiang directly, it took 1 hour. It's in the northwest part of Yunnan, much cooler weather. It rained a little bit, temperatures were around 17 degree centigrade.

The guesthouse We stayed is located right in the Lijiang old town. This old town has over 800 years history, big cobble stone streets, connected old quadrangle dwellings, Naxi ancient music. I've been there once 20 years ago on my vacation trip. I spent two days there, but I got a fever on the first night. I remember that I felt miserable being sick in the guesthouse room, told myself that I wouldn't travel alone again. It was not a fun trip, I didn't see much there, but remember it was a quite town, business owners are locals. One of the backpack travelers' favorite places.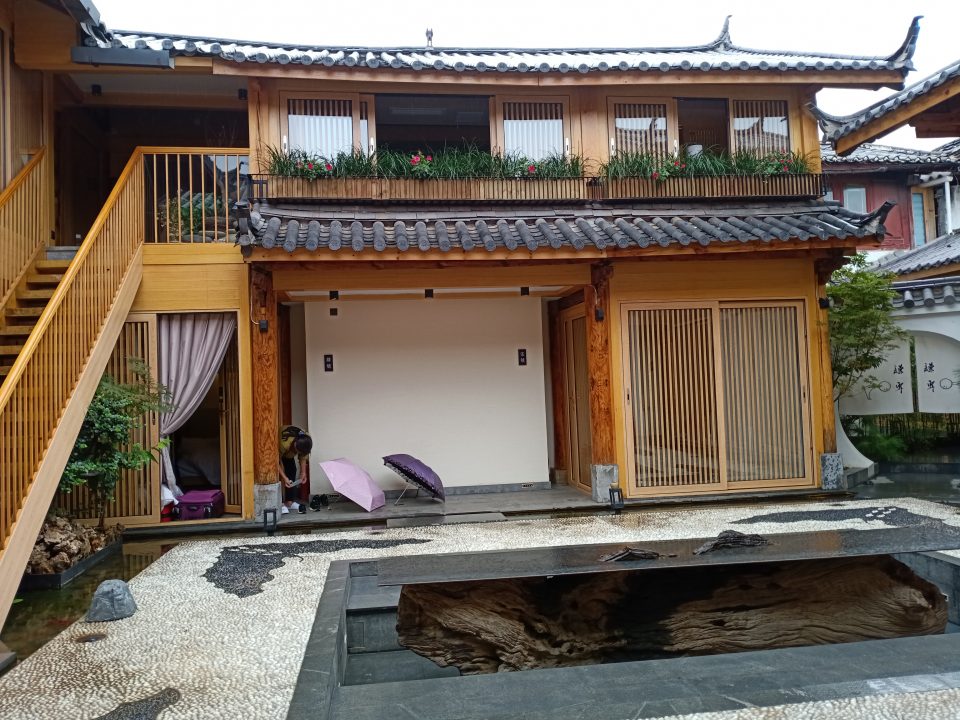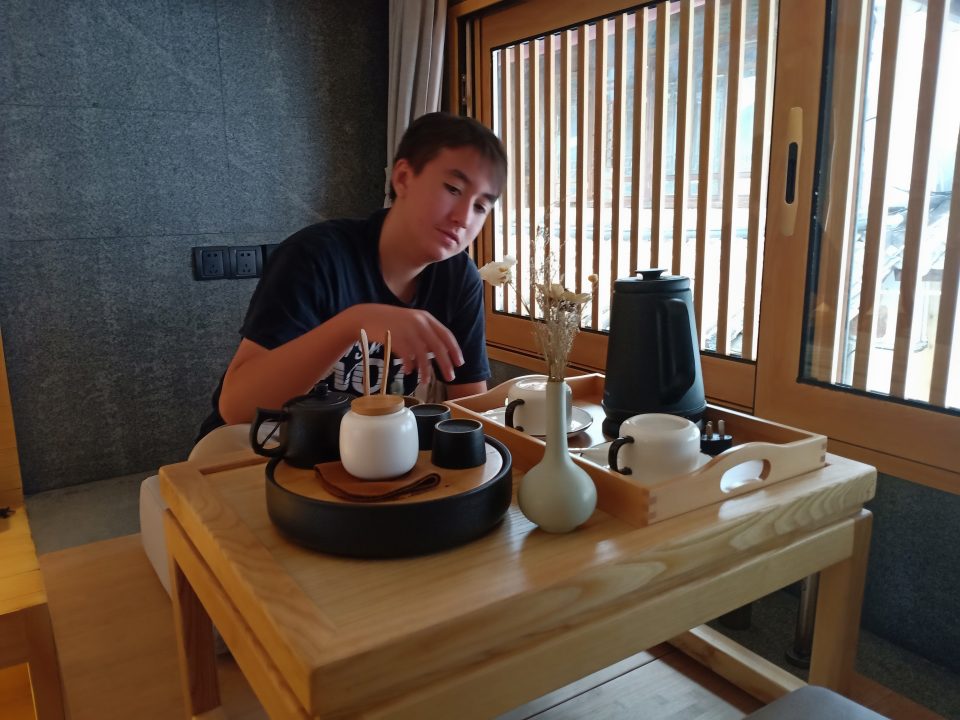 We walked around the town at night, it was packed with Chinese tourists, most of business owners are not locals. No matter what kind of food they are selling on the street, they can sell a lot with that amount of customers.
There are many music bars, restaurants with someone soliciting customers by the door. It was very strange scene to me, music bars with glass wall on the both sides of street, playing loud music and dancers on the stages can see each other across the street. It seems out the place in this ancient old town with cultural deposits.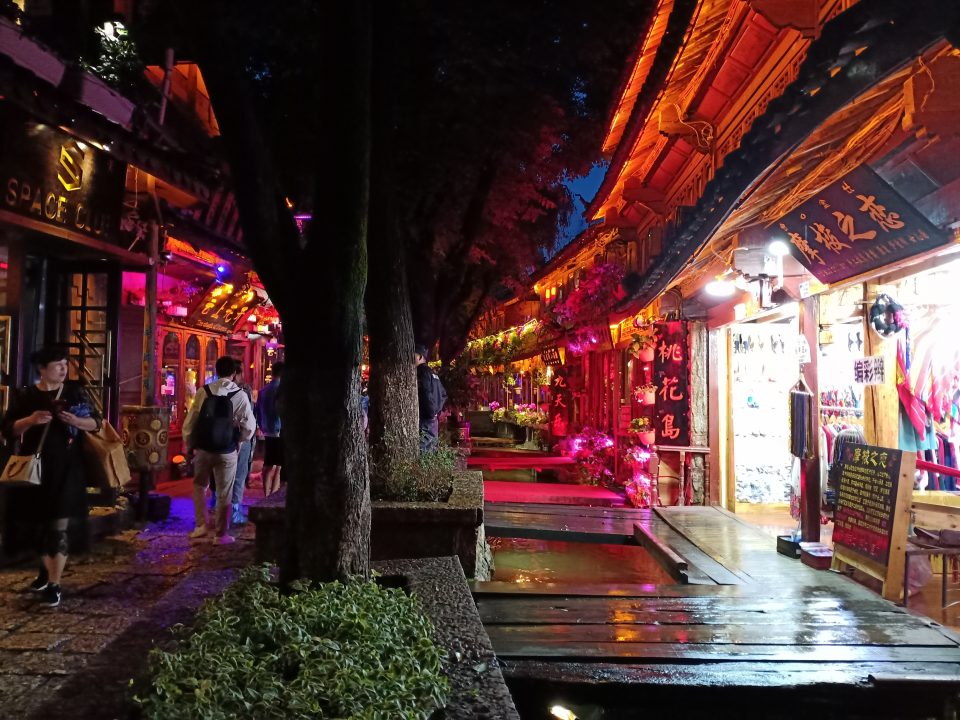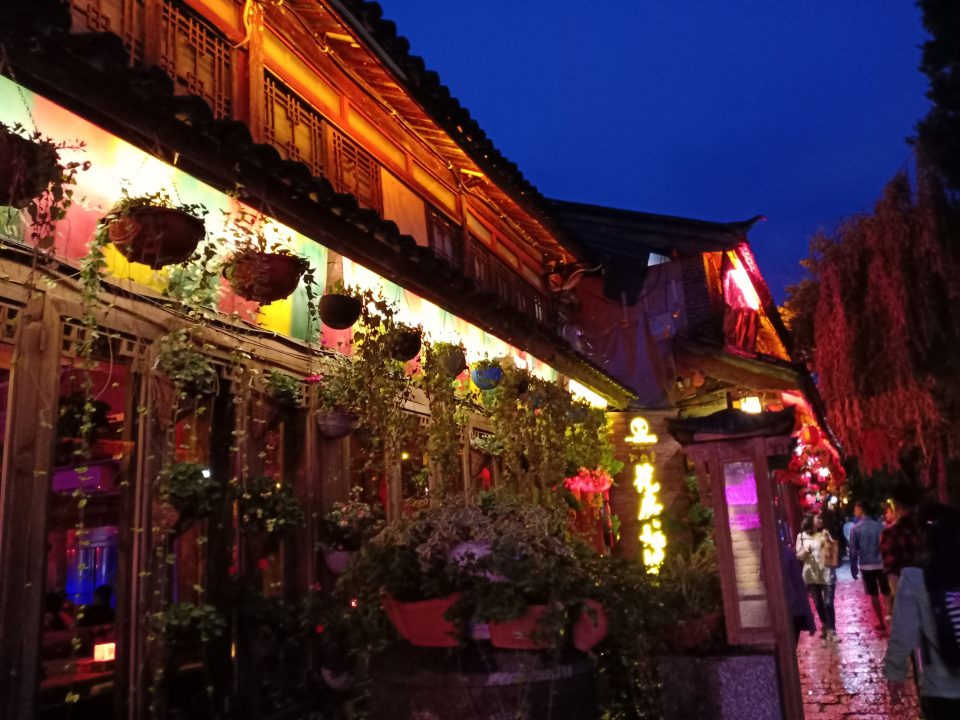 Next morning we walked around the town again, most shops are still closed, not many people on the street, very peaceful and comfortable.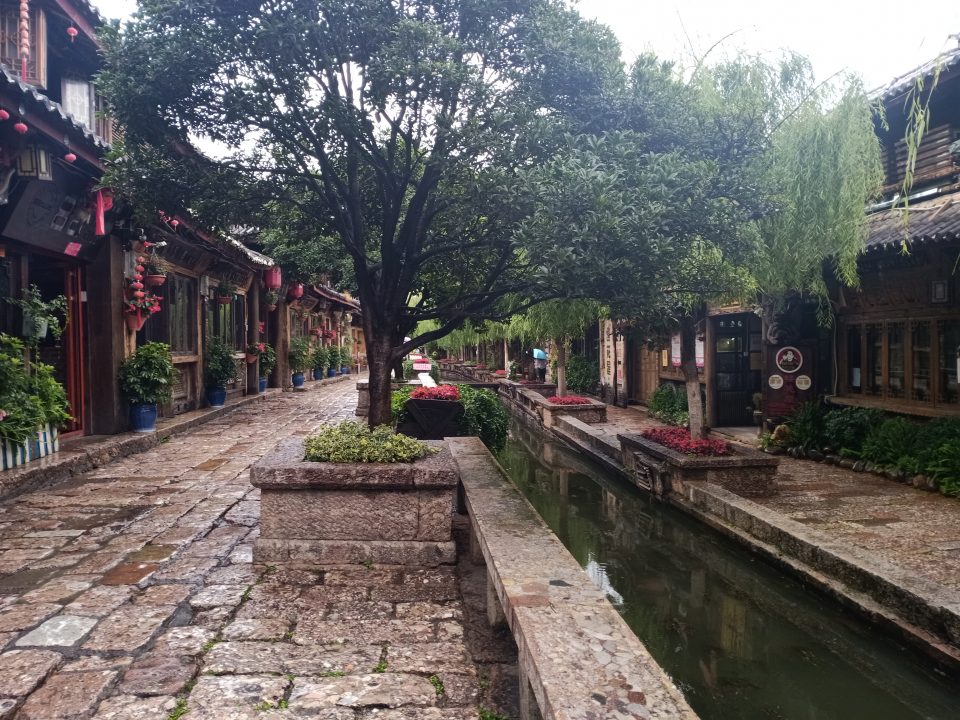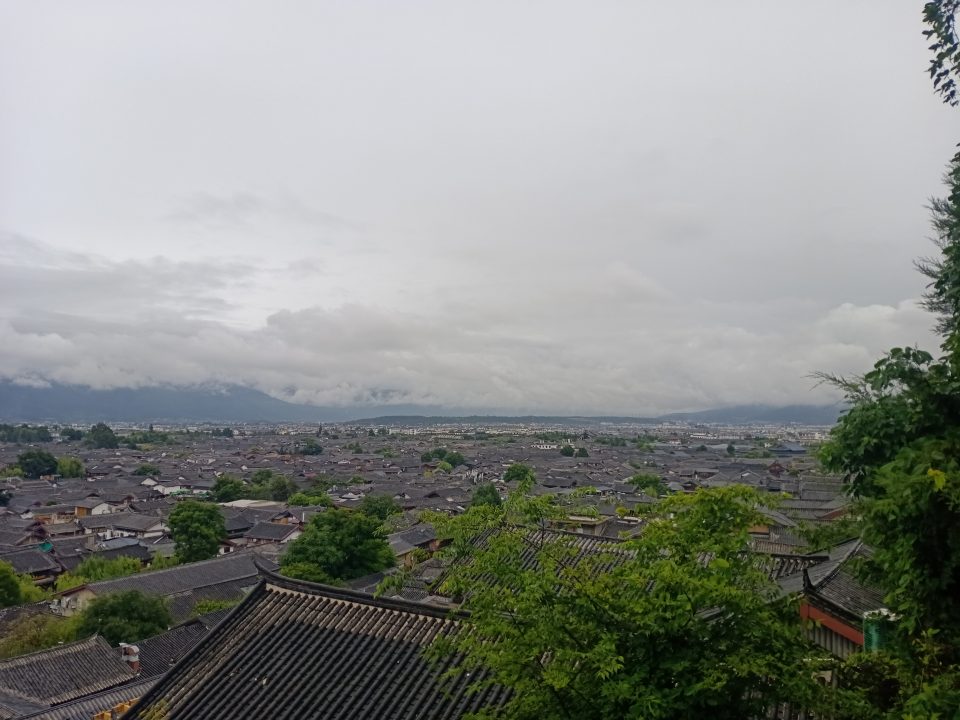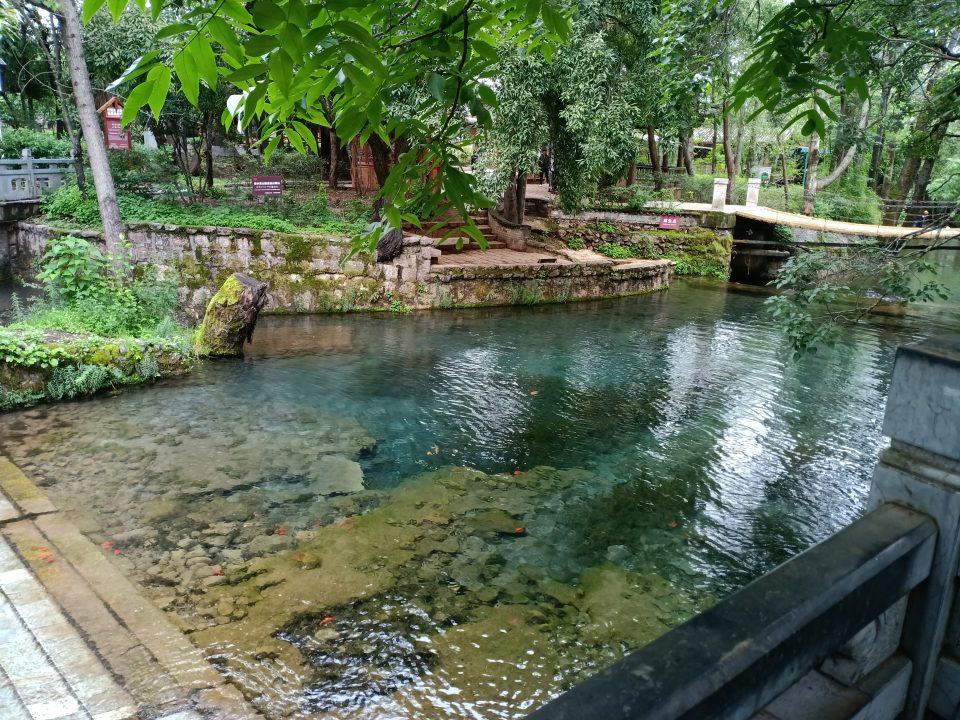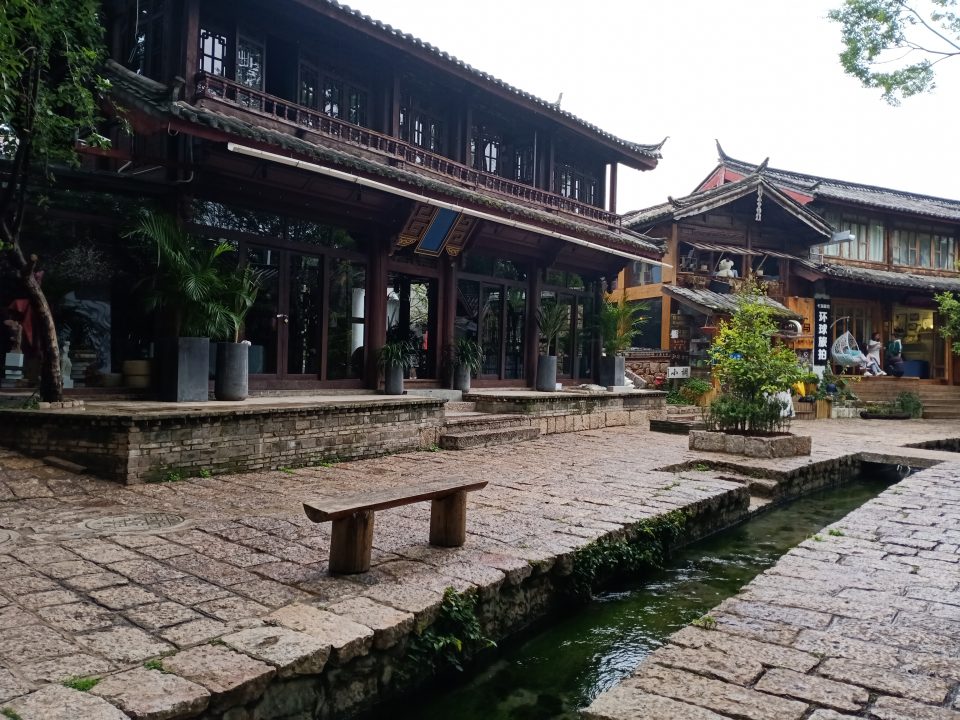 Then we took a four hours bus ride to Shangri-La, which is the prefecture capital of Diqing Tibetan autonomous prefecture in Yunnan province. Li booked a car to pick us up at the bus station, to the guest house. The owner is a 27 years old young man, very friendly. After we checked in, we sat with him at lobby, he made hot tea for us, roasted sunflower seeds, plum and Yak jerkey as snacks. We were hungry without lunch that day, at his recommendation, we went to a Tibetan restaurant for supper.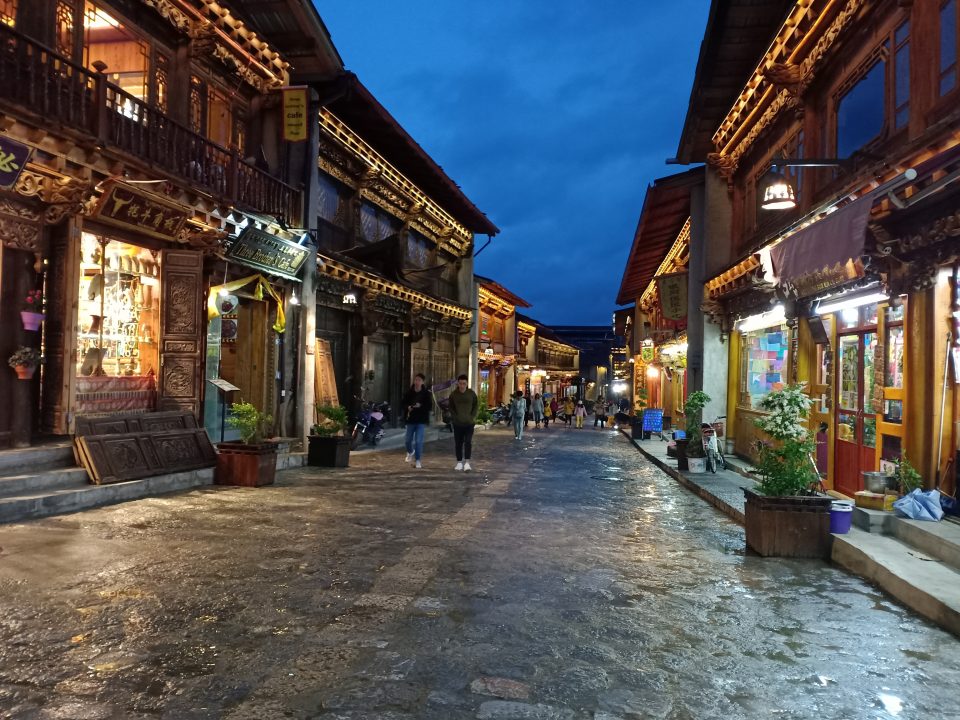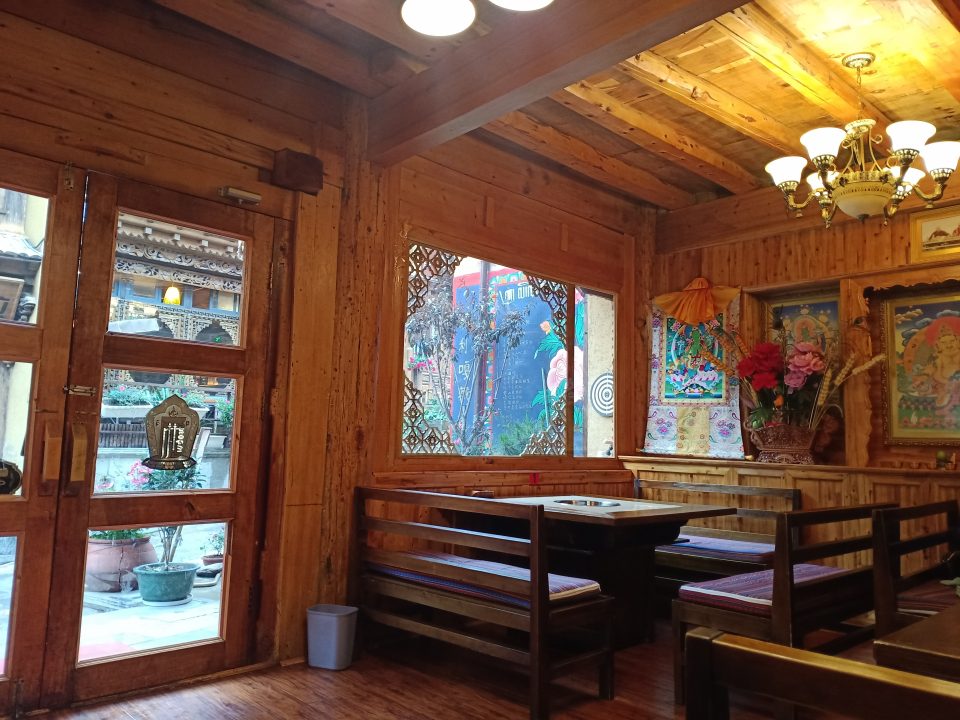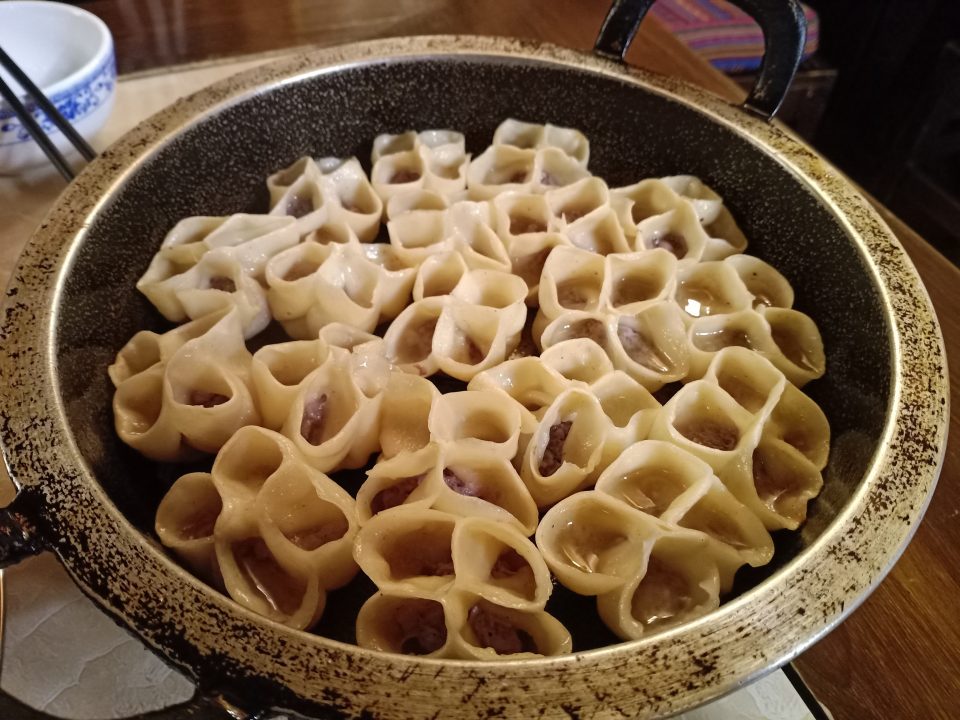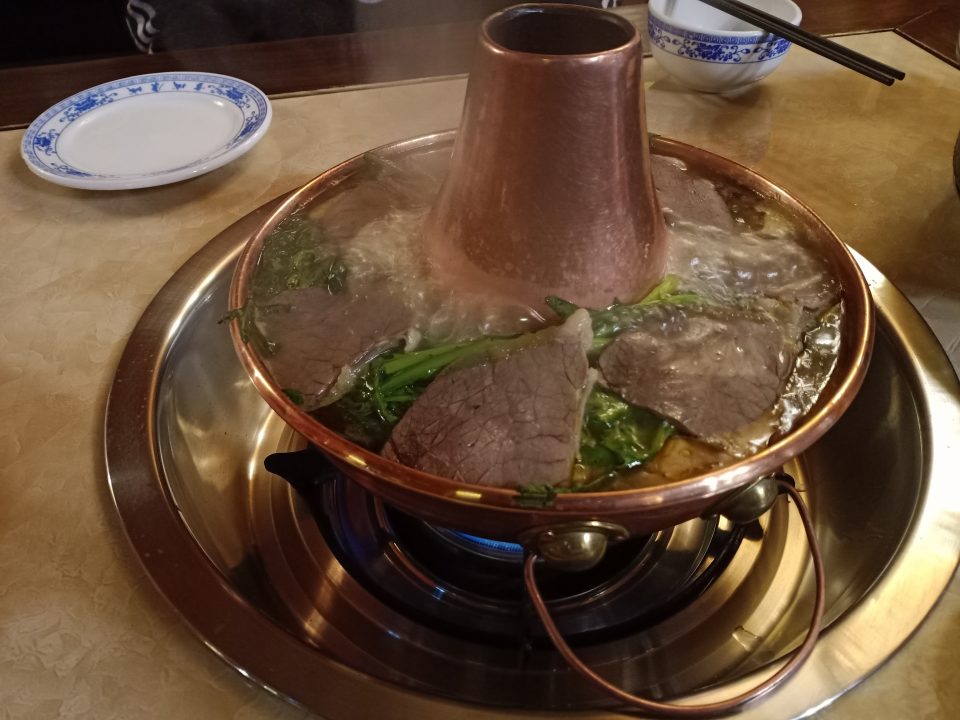 I didn't know how big portion of the dishes would be when I ordered the food, so I was going to order more. The waiter said that these two dishes were plenty for two of us, it was a good hot meal for 20 dollars. Later we wondered around the old town, drew to the square by the music. Locals were dancing, some tourists joined them too.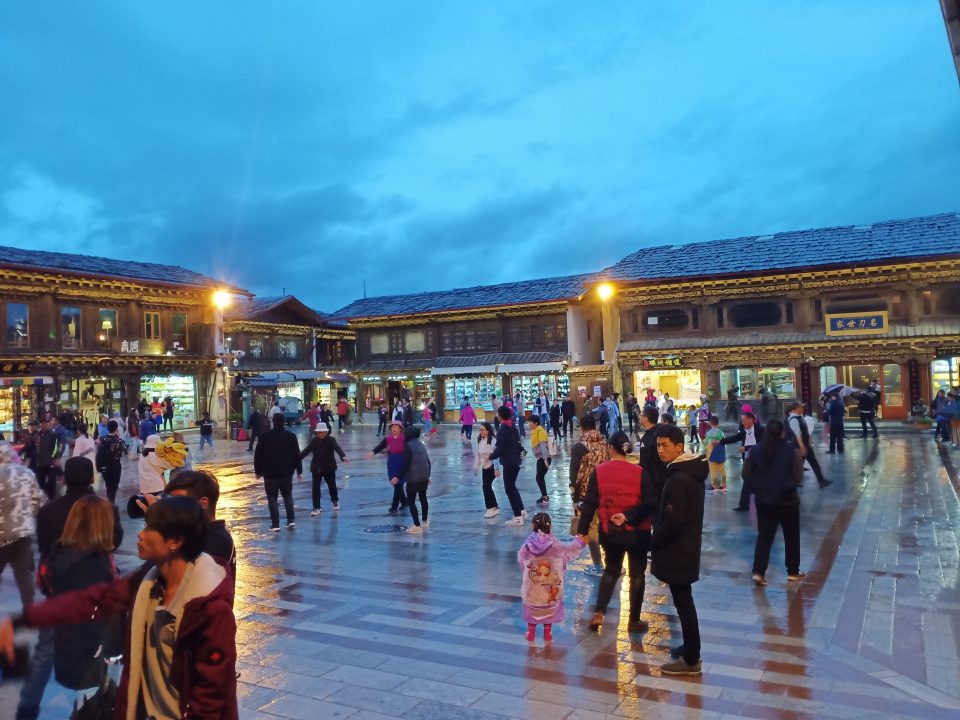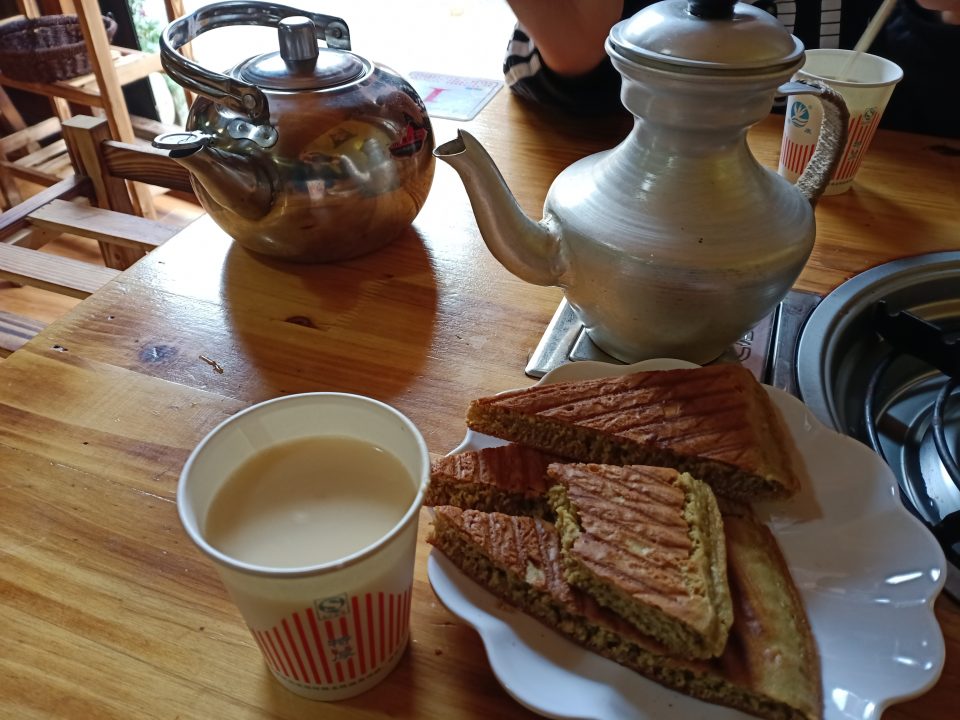 Next day we went the temple in the old town, bought some Yak jerky for my sisters family, T-shirts and jacket for Sonny and Terry. In the evening, we visited a Tibetan home and had supper there. It turned out to be a place for tourist groups. A dozen young men and women were waiters and waitresses, and performers as well. None of the women had make up, they seems very casual, bold and unconstrained. The food didn't have much taste, luckily we already knew what the good Tibetan hot pot taste like.
Next day evening we back to Jinghong again, spent more time with them. It had been four years since I visited China last time. I read news about cashless business model in big city, like Shanghai and Beijing. This time I experienced it, it works everywhere in China, even in Thailand too.
I bought a cell phone there, so I could communicate with my sister and friends; paid for anythings I purchased with my phone; used the map app when we were in Lijiang and Shangri-La; used the translate app in Thailand. I went to the bank of China once, only two staff working behind the counter, two staff assisting customers in the lobby, 4, 5 machines in the lobby can take care of withdrawals and deposits. There were only two customers, quite and empty.
There is another thing I noticed on this trip. More and more people have changed their attitude towards life, from their different living and working style, its own characteristic decoration for restaurant, guest house or stores. People with better economic conditions can choose their lifestyles, much colorful and meaningful; enjoying the life became an important thing besides making money. Through social medias, everybody are sharing part of their lives, finding people and friends have same interests in the cyber world. The new technology really opens everybody's eyes and mind, changing their lives more and more. Most people I know are happier and optimistic, I'm happy for them.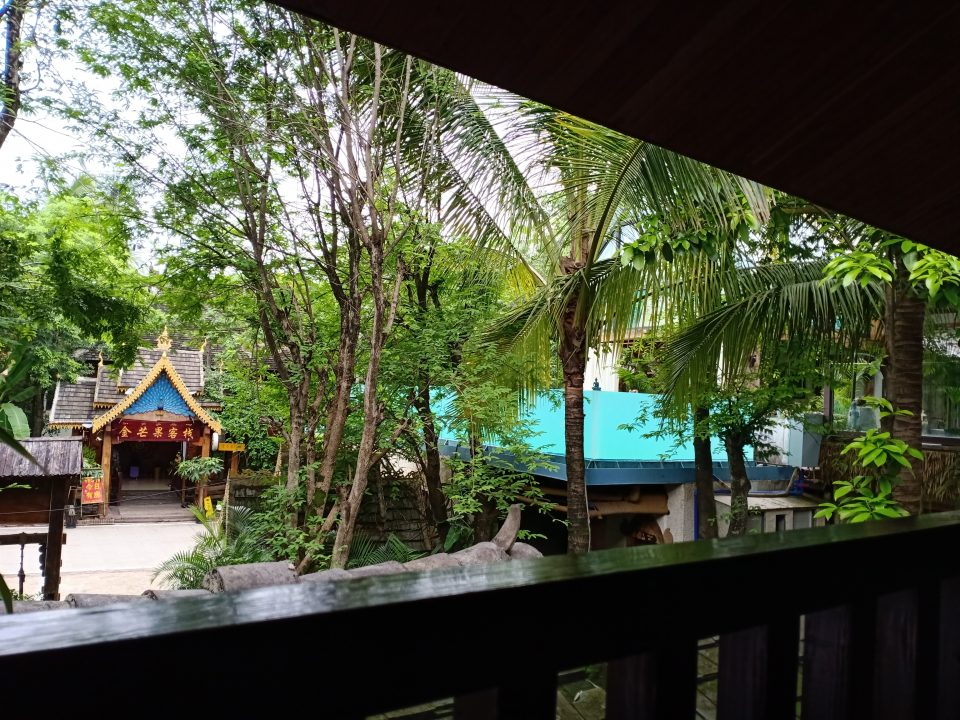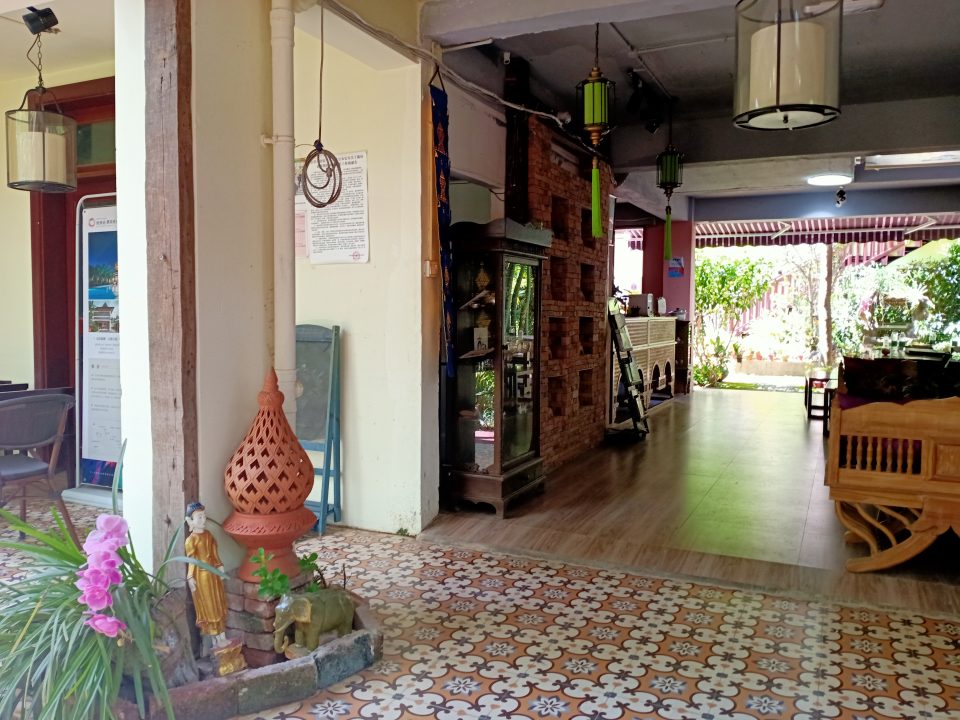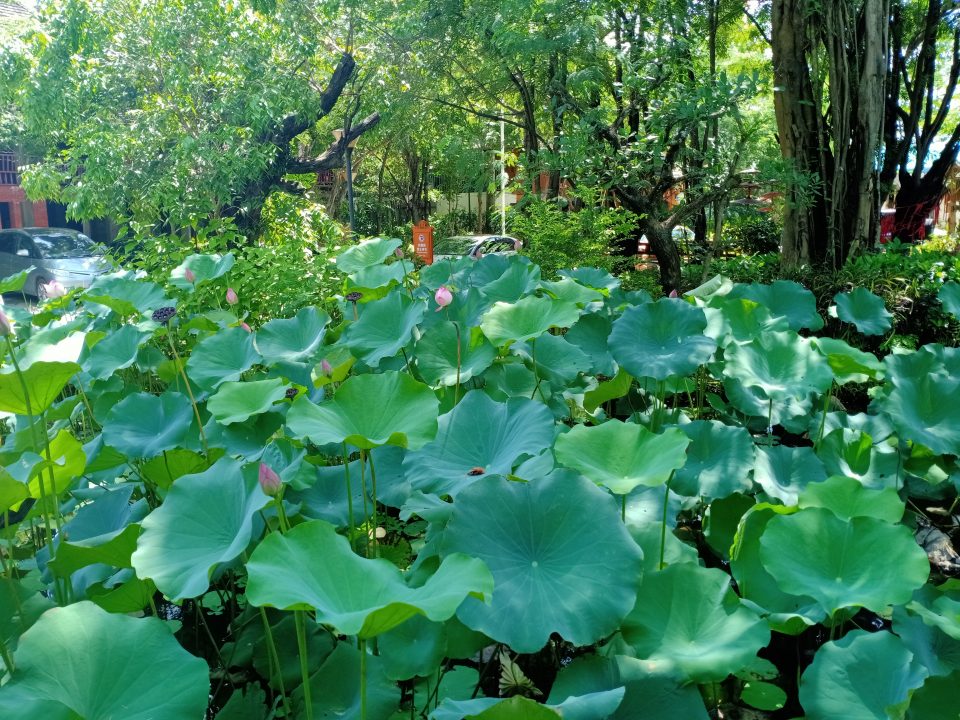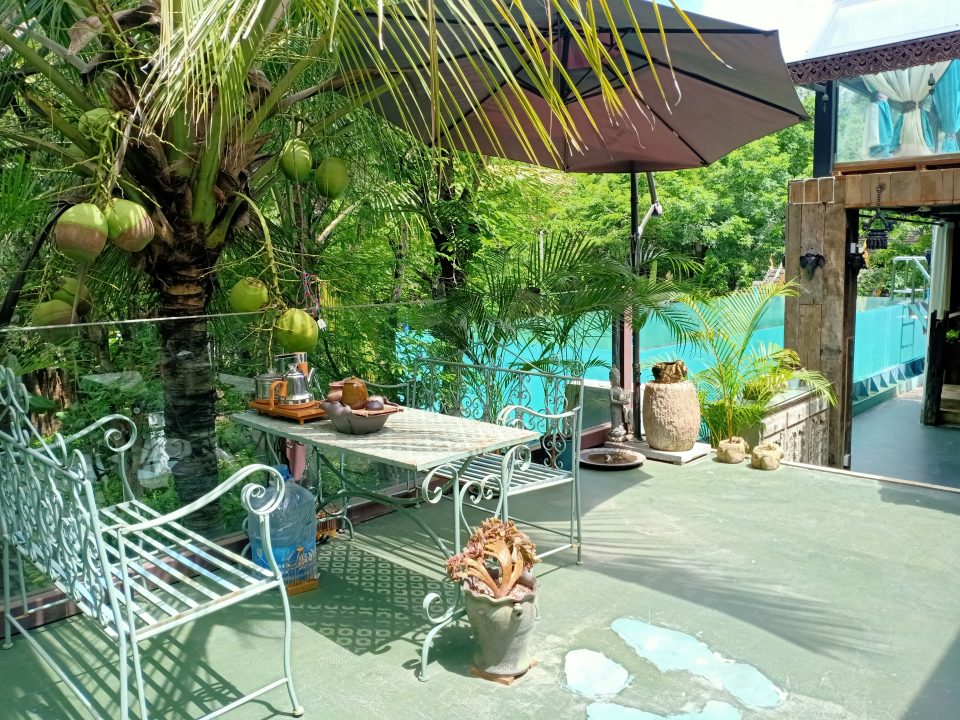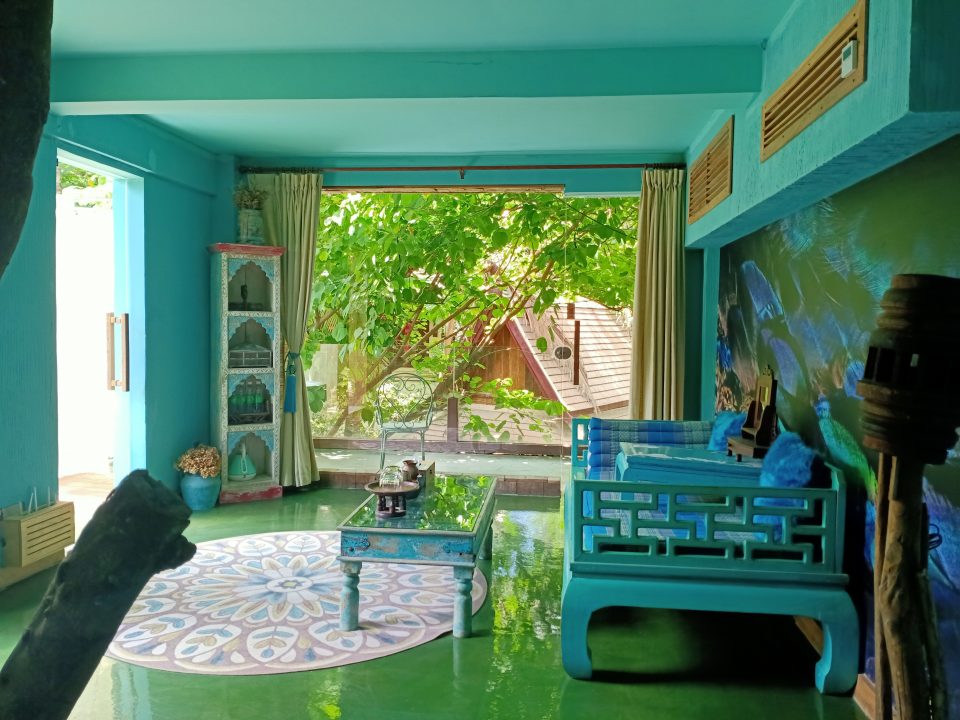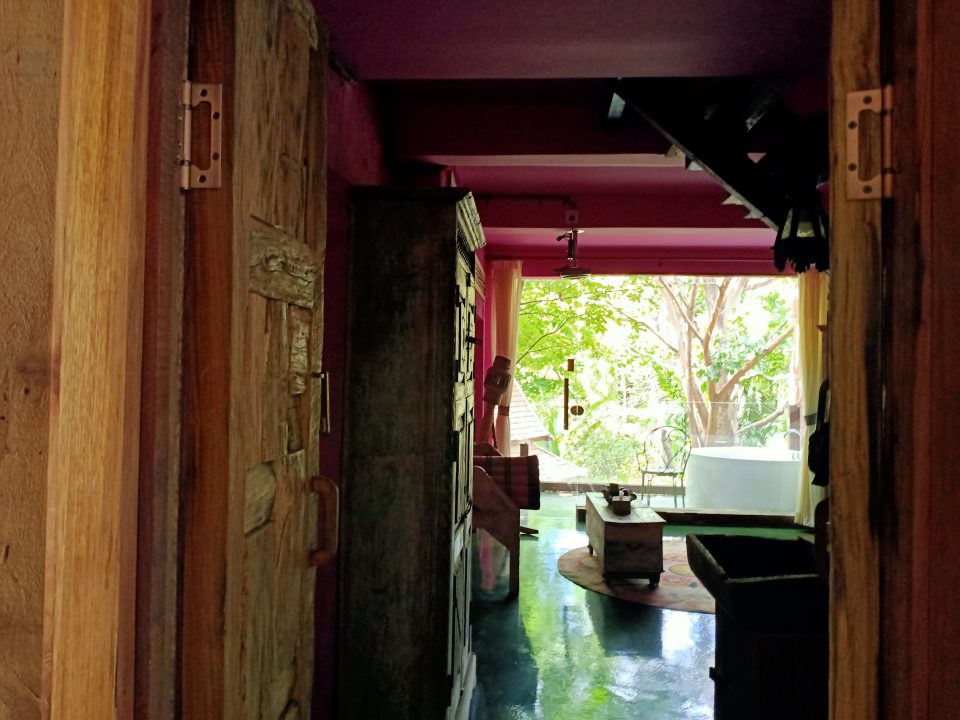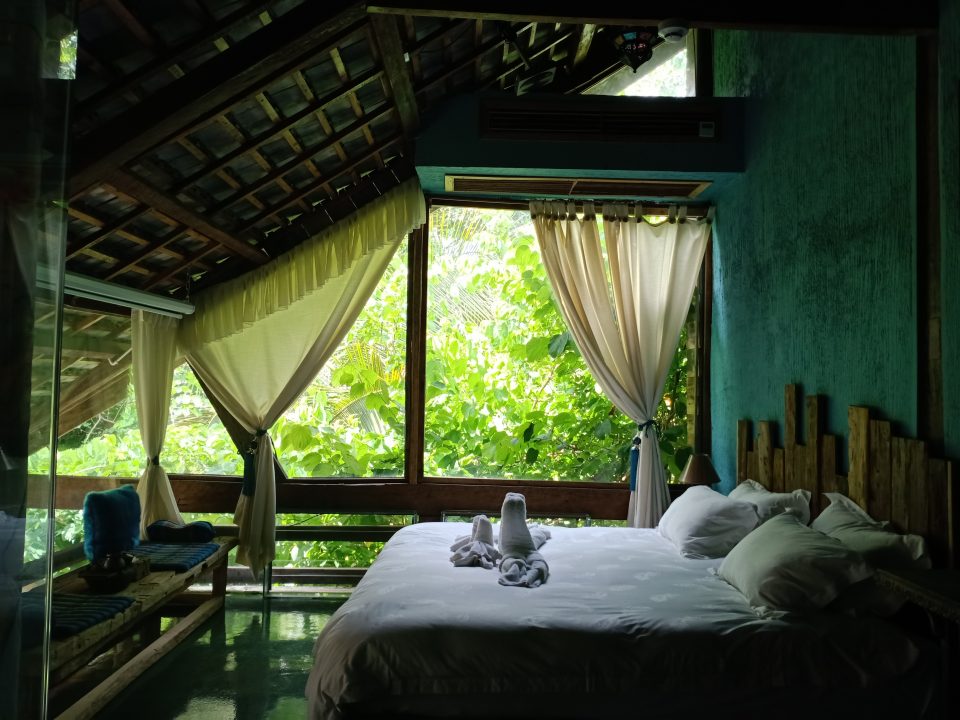 Mi suo is Li's friend, an Aka woman. She has a cafe, sells her family grown tea at next door, sells Zen dresses on second floor.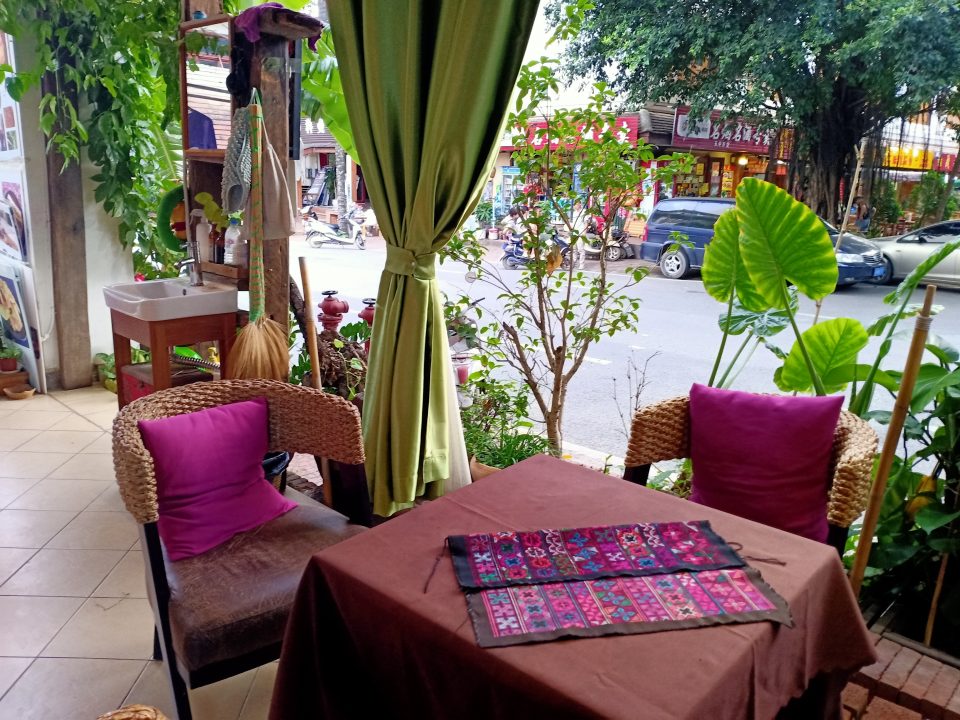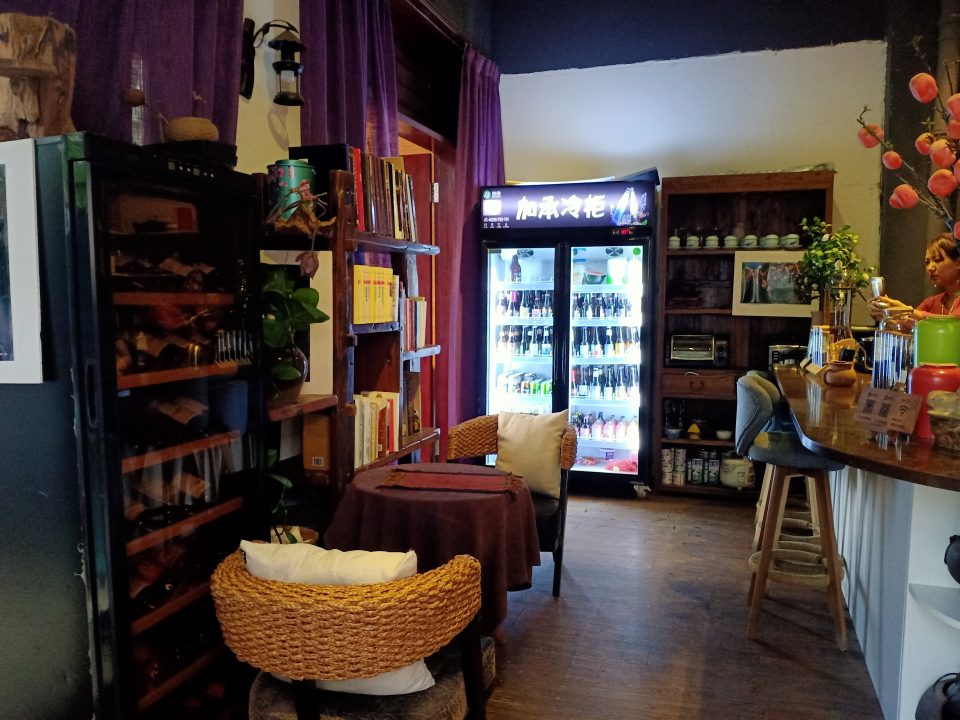 Kitchen

Li treated us at his father co-owned Dai restaurant.