Sonny graduated from high school last Saturday. Thirteen years of schooling went by so fast. He's not a little boy anymore. He is a young man who is eager for his independence. As parents we are happy to help him along the way.
We are very lucky as his parents. He has no trouble with academic studies; he respects people around him and gets along with his classmates; has some good friends. We did our best to give him a secured stable home, good healthy food, warm and comfortable clothes, provided everything he needs. Most important is that we are a happy family. We love him and we love each other too. From our daily conversations, he knows everything happened in our life, and how we dealt with people. We showed him that kindness, honesty and hard working are good values in life. We helped him to prepare for taking off his life journey.
A few days before his graduation, his school bus driver gave him a post card. She wrote very nice wishes to him and included $50.00. It surprised us, I asked Sonny why. He said, "I dion't know." Paused for a second, he said, "Maybe, because I greet her every time when I get on bus, and thank her every time when I get off bus. " It was very kind of her to show him the love not from parents. Next day he took some coffee for his teachers, school office and bus driver. He said he believed what goes around comes around.

In Hawaii, family and friends make all kind of leis for graduates. on Tuesday, I watched a video making Hawaiian Star lei. We have two bushes of Songs of India in our yard. The whole process is easy and the lei is beautiful. I wanted to try it right away. It was past 4:30 PM, it's kind of late to start it. But I thought I would not be able sleep if I didn't try it. So I acted right away, finished a lei after 8:00PM.
On Wednesday morning , Terry picked some Ti leave, I went to our neighbor's farm to pick some Paukenikeni flowers. A good friend came by, he was going to a graduation ceremony. I gave the Hawaii Star Lei to him. Late afternoon, we deboned each Ti leave; dipped Ti leaves into hot water to soften it. That evening I make another Hawaiian Star Lei while I video chatted with my sister.
On Thursday, I spent most of my time making Ti leave leis, I made twenty leis. In the evening, I made another Hawaiian Star lei.

On Friday morning, I picked some plumeria flowers from a friend's farm. I made three leis with it. Afternoon, I still have some time so I made a couple more. In the evening, I made another Hawaiian Star lei. I wanted to make as many as I could. Sonny could give to his friends, and we could give to some kids we know.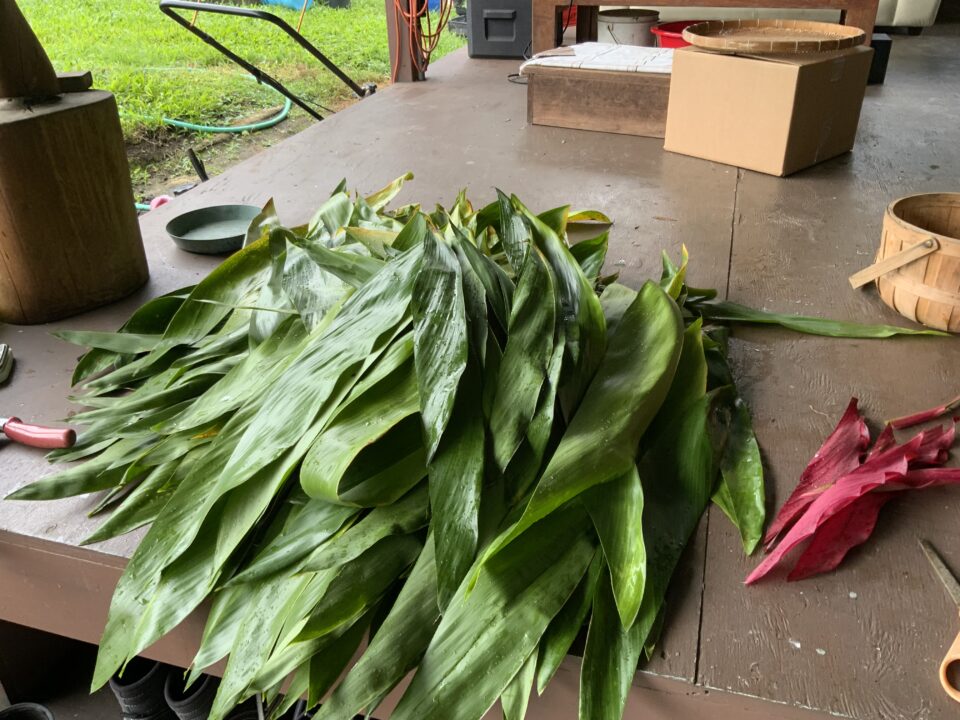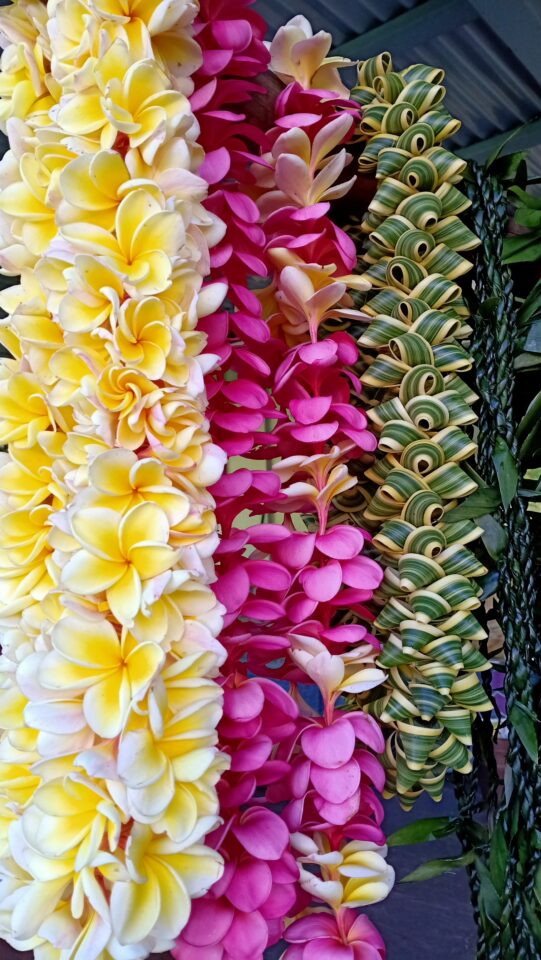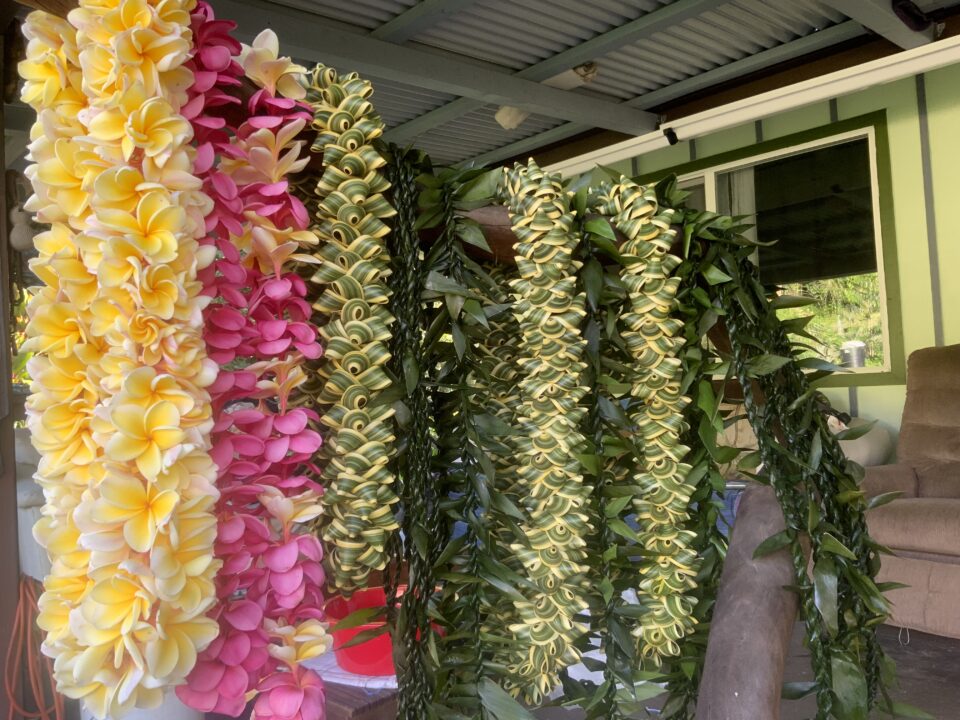 Saturday morning, we arrived at school around 7:30AM. Very quickly the parking lot was filled up. Graduates' families and friends started to form a line to enter the field where held the ceremony. School arranged two seats for each graduate's families. Two front rolls were reserved for Valedictorian students' families. So we sat in the front row with our friends Kurt and Kana, their daughter Jenna has been Sonny's classmate since kindergarten.

This graduate ceremony is special, it's the first time of fully opened to public since 2019.Parents should be proud of their children. Despite all of the strange times and challenges they made it through. At the end, people were giving hugs and leis to graduate students. Congratulations to all of them !