We went to China visiting my families between June and July.
Two days after we arrived there, my sister called our relatives, they came to visit. Ever since my mom past away, I don't speak Aka language any more, my sister and I speak Chinese when we chat on line. So when I saw my cousins, I hugged them, but couldn't respond to their greetings with my native tongue. It took me a little while to be able to chat with them with my pigeon Aka(mix with some Chinese).
It was very good to see them. they grow tea and rubber tree as their main income resource. Since Pu er tea made its' name in Chinese market, Aka people live on the mountain are the tea growers in the origin, tea changed their life rapidly. One of my cousin who has four kids, had to work extra hard to raise his kids. Now his kids are grow up, his eldest daughter leads the family running a tea business, has their own brand name.
One of my cousin who has two daughters, he is the one close to my family, he and his wife always lent a hand when my family needed extra labor. He and his wife can't read or write very much, he is not the clever one in the village, but he is definitely the honest one. I remember there were many times he came to borrow money, my mom always helped him as much as she could. He was the one getting most scolds from my mom for his foolish action, their life seems like always in a struggle condition. Now his elder daughter married to an Aka man and has a little girl, this young couple help to run his family's tea farm. They has their own brand name, processing, packaging and sale the product themselves. At the picking season, they need to hire about 50 people to pick tea. They have a good set up operation for a family business. His younger daughter is very smart, just started high school, accepted by the best high school in the town. From our conversations, I notice that my cousin became a wiser person than before as he gets older.
I'm so happy to see they are doing so well financially, way ahead of my sisters' families. There is a common saying, Feng shui table turns. A person won't always has a bad or good luck, when the good luck come to you, don't lose the opportunity. China is developing so fast, I believe the good luck will knock on my sisters' family doors, lift their finance condition in the near future.
After we spent a few days with my family, we went to town for two days. There were so many changes every time I went back to visit. Year by year, there will be less and less of buildings and streets stay in the same way as I remember.
We visited our friend Maggie, she owns a cafe in town. It was the first cafe in town, backpack travelers must visit place for traveling information. It has about 30 years of its glorious, was listed in Lonely Planet. It changed location 4 times caused by the construction of rebuilding. Maggie and her sister are the 4th owners. Their customers changed from 90% of westerns to 99% of locals. Maggie had to be there 7 days a week before, now there is a manager runs the cafe, she doesn't have to be there. She travels more often. Her passion is baking, so she goes to cafe in the morning to bake and put baking goods on line for sale. She told me that she went to Japan for 3 months, to learn how to make one type of bread from a master.
It was early evening when we visited her, not many customers in her cafe. that street was very quite, it used to be a busy street. I asked her why it's so quite. She explained, the local government developed another two areas in the city, draw most of tourists to one place, and more locals to another; it take some pressure of over packed business off from the center of the city. So instead of one business center, there are three business center now, the city is expanded. And her cafe usually is busy on weekend with local customers, only see a few westerns in a year. She said that it's easier to do business with locals than westerns.
It was still very hot and humidity at that time. At my family's resident area, power company were fixing the line, so some days we don't have power, couldn't use fan at night. It's not very comfortable, especial to Terry. After we had been there for a week, it reached to a point that Terry wanted going home alone. I went to Thailand with him, changed his return air ticket to next early morning, I flew back to China. Sonny spent two days with my family alone, he had my nephew's phone, it has a translating app and helped them to communicate.
Li is a friend of mine, younger than me, we were not very close, but he helped me many times unconditionally when I asked him, he is a very enthusiast person. We stayed in the guesthouse he used to own, he has a different guesthouse at the tourism center area. When I talked to him on the phone, he invited us to stay in his guesthouse free. I told him that I'll have my nephew and nieces with me, need two rooms. He said no problem. When our big group arrived his place, he said that we need more than two rooms. I said, "OK, we take one more room".
That afternoon, Li told my sister and I that, the rent was too high, he's going to close the guesthouse if the owner won't lower the rent. He was not accepting any guest, we were the only people staying there. Ten people owe that building, and he's waiting to meet one of their representative to negotiate the rent price that afternoon. Li is the only child of his family, his father had a stroke, nobody can back him up. The woman he was going to meet is a middle aged bossy person. We heard their conversation through his phone. Li is too nice person, not a match to that woman. My sister insisted to stay with Li and support him.
That woman showed up with one of her lady friend. Of course she didn't want to lower the rent. If Li closed the business, she would pay 90,000 yuan for all rooms' furniture. ( Li spent over a million yuan for the fitting-out works.) If Li won't sell the business to her, she wanted him turned all of the rooms back to roughcast rooms. She wanted him to change the metal staircase to second floor back to wood. Li explained that the wood rotten away, he didn't changed it, the property management company changed it. There were other issues she was going to complain to property management company. My sister responded to her, it was her right to complain, but it's up the company how they are going to deal with it, she had no say. She was pissed off, spoke louder, my sister raised her voices too. They sat next to each other, talked over each other about 15 minutes. She realized that she met her match, she called her other friends to come. She told Li that he would give in when he faces her friends. About half hour later, three middle aged men showed up, they are much more reasoning than the woman. Li went to up stair with them, we didn't go, but we could hear four people talked over him, he didn't give in.
Next morning Li told us that the woman called him the night before, she lowered the rent from 200,000 yuan a year to 180,000 yuan. Next door neighbors pay around 140,000 yuan a year, Li has paid the highest rent for last 9 years. My sister told him to wait until that woman lower the rent to 150,000 yuan. At noon, that woman lowered the rent, she spoke very friendly to Li on the phone, a totally different person. Le accepted walk-in guests that afternoon.
I went to daily market with my sister, bought cooking materials and she cooked lunch at Li's. It was so good, Li invited some friends for dinner at his place. My sister went home with her kids before dinner. I went to the market with Li, bought some food, he cooked the dinner. It was the high light of the whole trip to me, I saw some of my old friend, who I haven't seen for over 10 years. Li joked that his business closing dinner became business reopening dinner.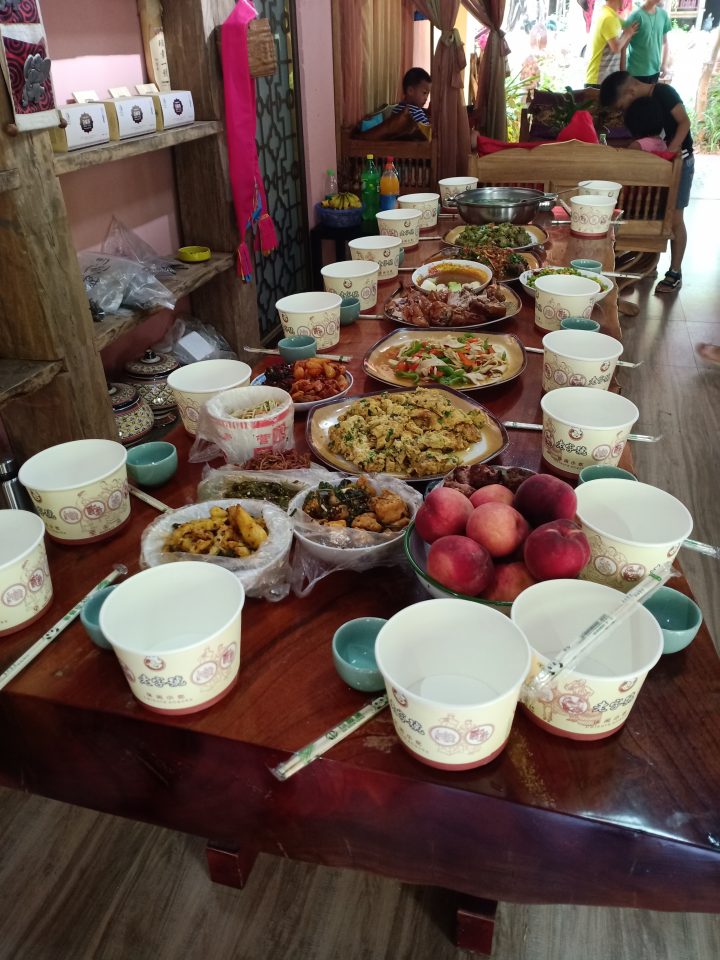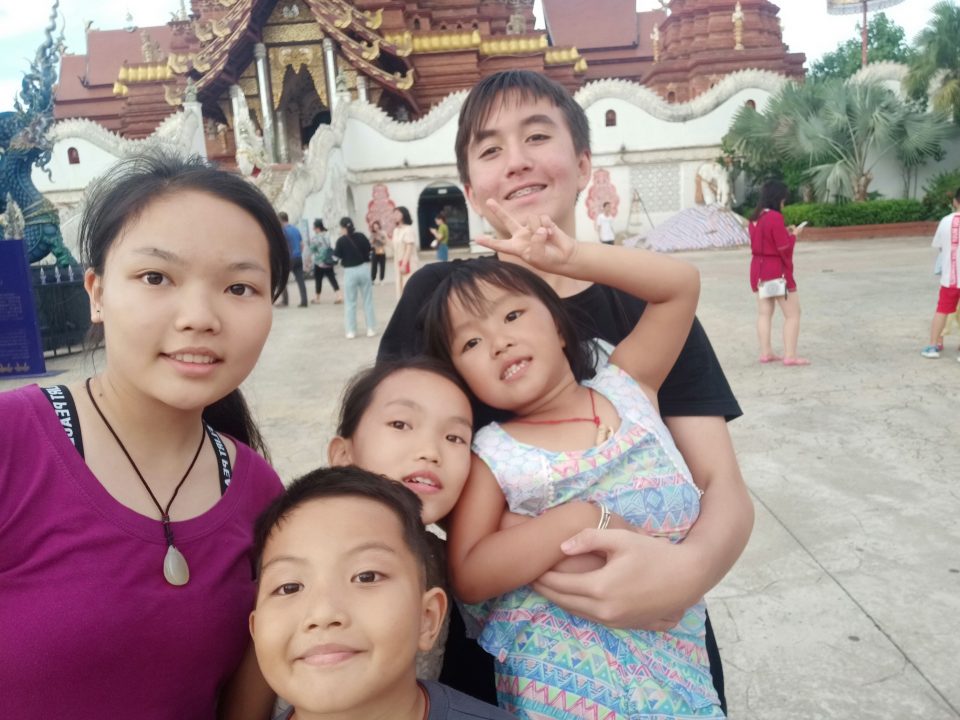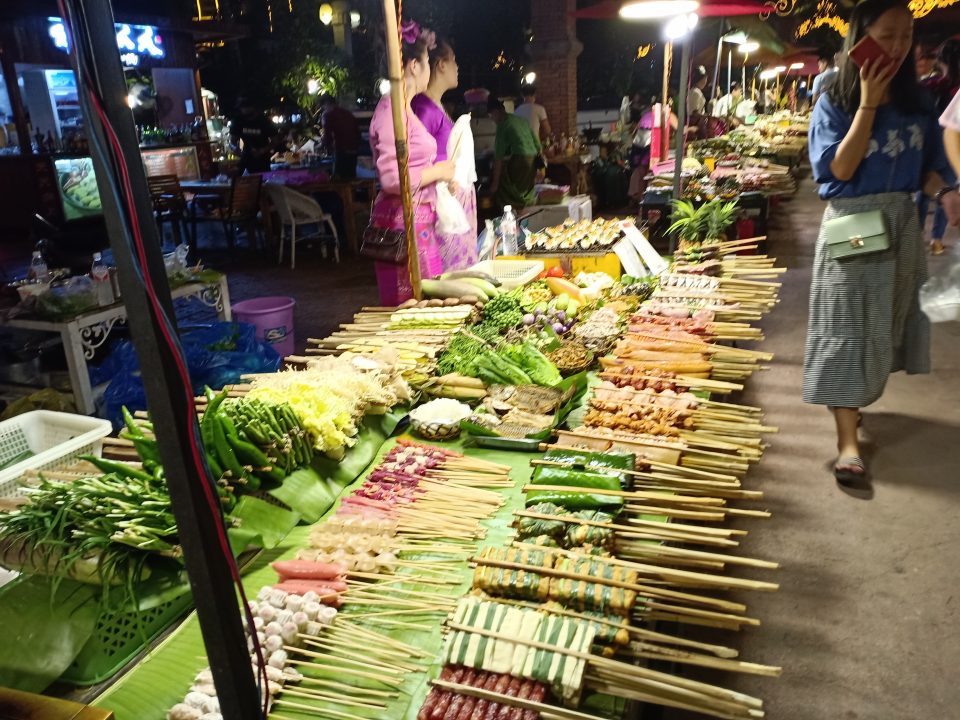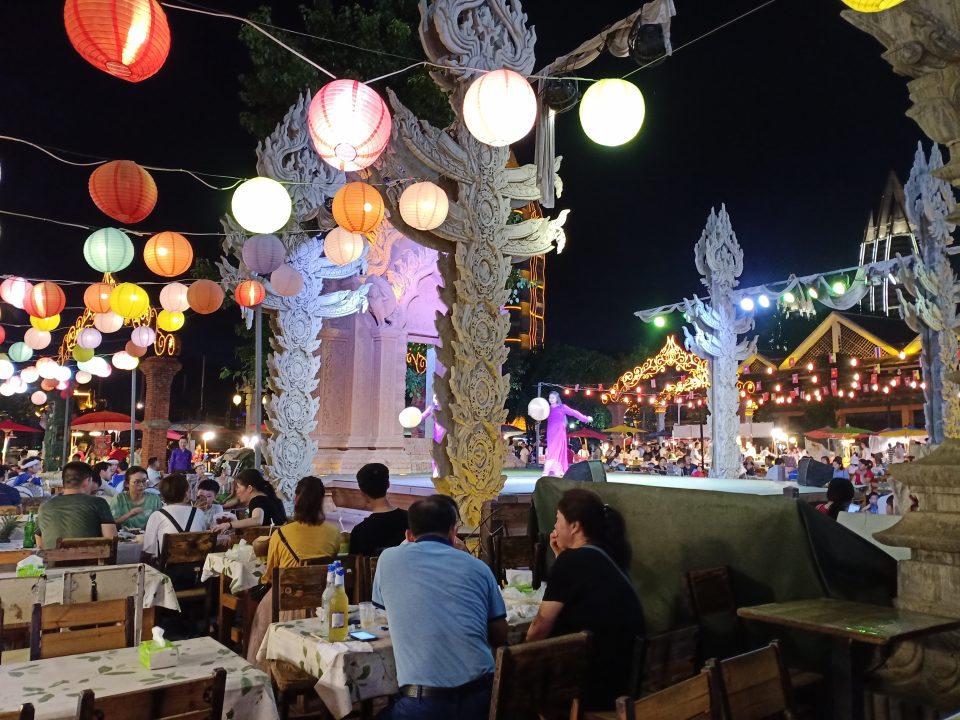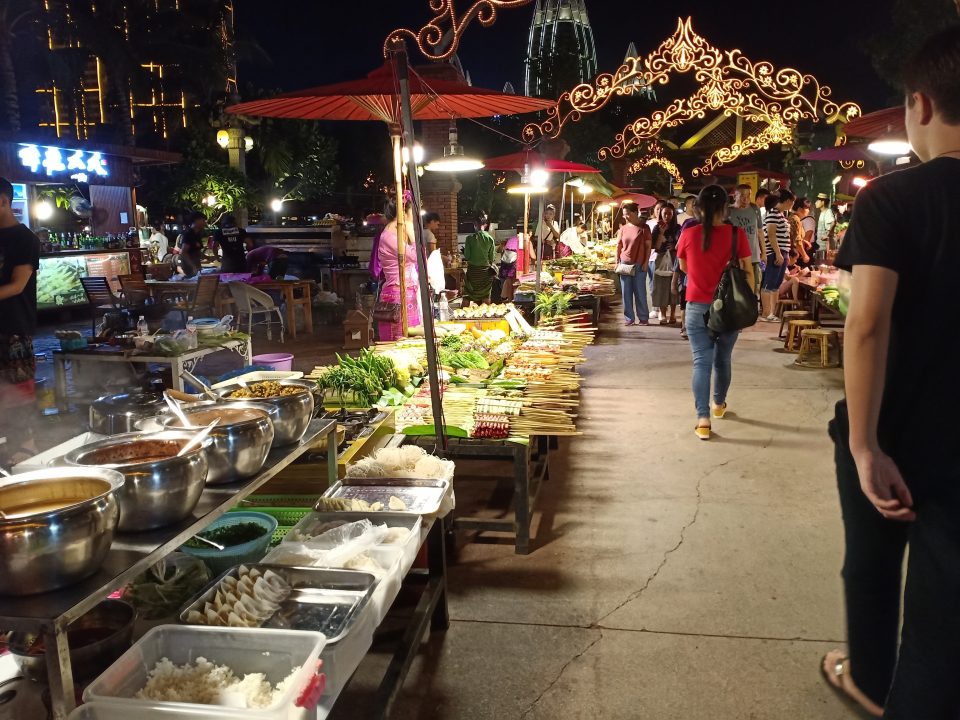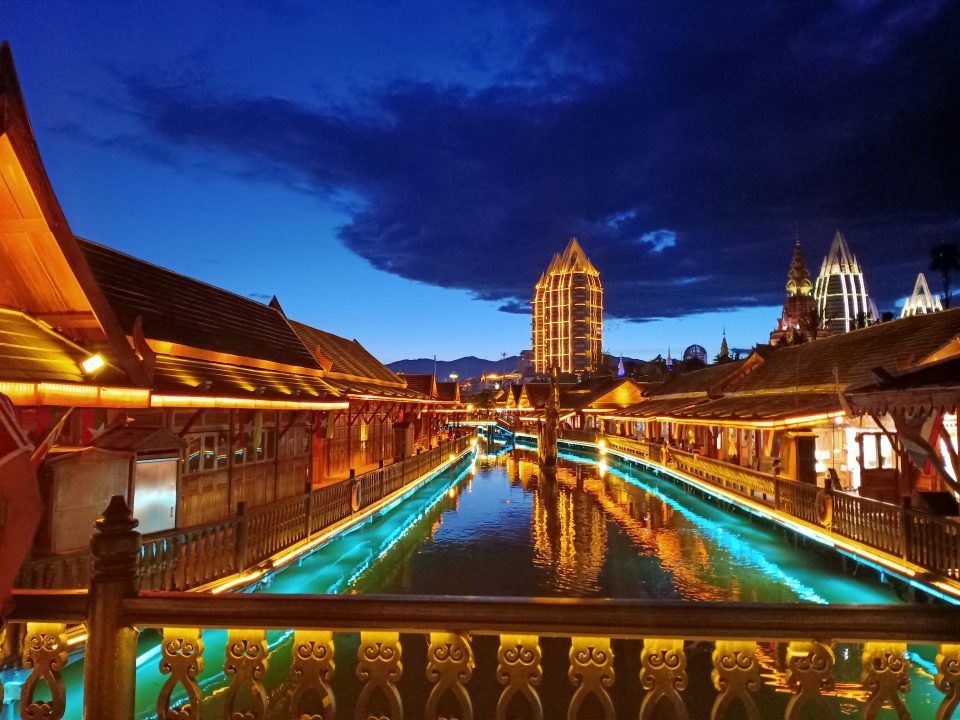 With Coco and Baiyan

Li

Maggie and her niece