This summer, we went to Canada for ten days. I would like to have a longer visit, but there were too many things need to do with our farms, Terry insisted for a short visit. So our schedule filled up with activities and enjoyed every single day.
One of the high light on this trip was meeting three of Terry's high school classmates and their ladies, they haven't seen each other for many years. Terry brought their class pictures, four of them were standing next to each other. Middle line, from left to right: Edward Jackman, Allen Baldwin, John Tovell , Terry.
Valerie is father Ed's assistant, last September she contacted Terry before Ed, Allen and John's annual meeting, so Terry had a chance to see and chat with  his old friends through Skype. Right around that time, the coffee Terry sent to UCC were held in customs office, needed more paperwork. That means our coffee wouldn't be delivered to the school in time for their special event. Terry mentioned the situation to Valerie, she went through all of troubles and had the coffee delivered to the school in time. That was how we got to know her before we even meet her in person.
We arrived in Toronto on Wednesday morning, stayed with Shannon and Andrij, it's our home base of this trip. We drove to father Ed's place for lunch on Friday. It was a beautiful day, we were surrounded by green trees and grasses, sunny and blue sky. I talked with Jane, Jean, Martha and Valerie, they are happy people. Think about it again, the whole thing, from we arrived there to we left, the food, our talking  and laughing, it was perfect. I don't know whether "perfect " is the right word to describe it, but I couldn't think of anything we needed more or less, it was perfect to me.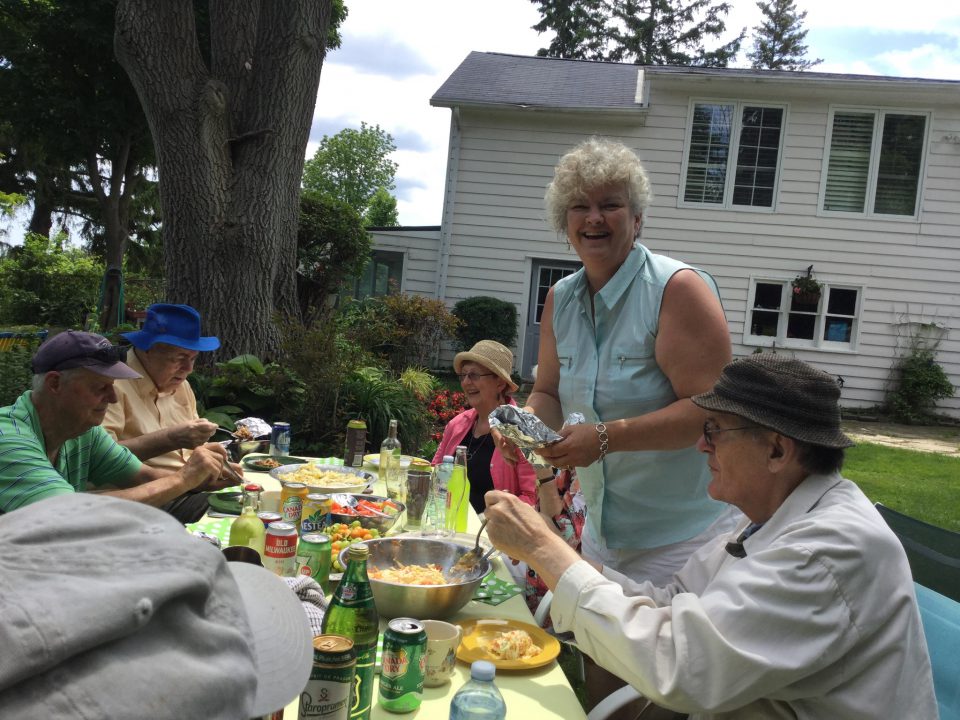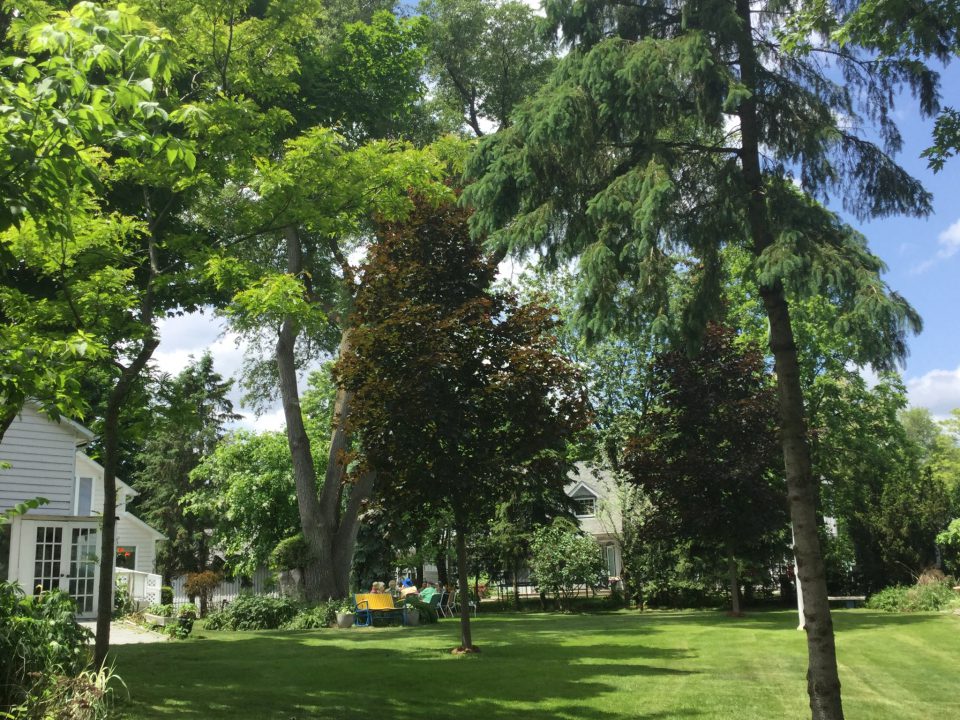 That evening we went to Maria's home for dinner. We met her on our last trip to Toronto four years ago, she arranged UCC visiting for us. This time she invited us to her home, we met her husband Grigoris, parents in law, and her three beautiful children, John, Pano and Geogre. She has Greek background, Grigoris is from Greece, so we had delicious Greek food.
We met Pano first at the front of their house when we arrived there, Grigoris came out greeting us, into their house we met everyone. Dining table was set outside by the swimming pool, Grigoris's father was cooking food on the grill, Maria was preparing food too.
Grigoris is a computer scientist, very smart and warm person; Maria is a passionate person. We talked about many things, coffee, children's  education, we talked like old friends, there were no ending of our conversation. Grigoris's parents left us; little Geogre went to bed; summer's long day lights retreated and the air became damp and chilly. We left their house after ten o'clock, back to our home base, talked with Shannon and Andrij for a little while before we went to bed.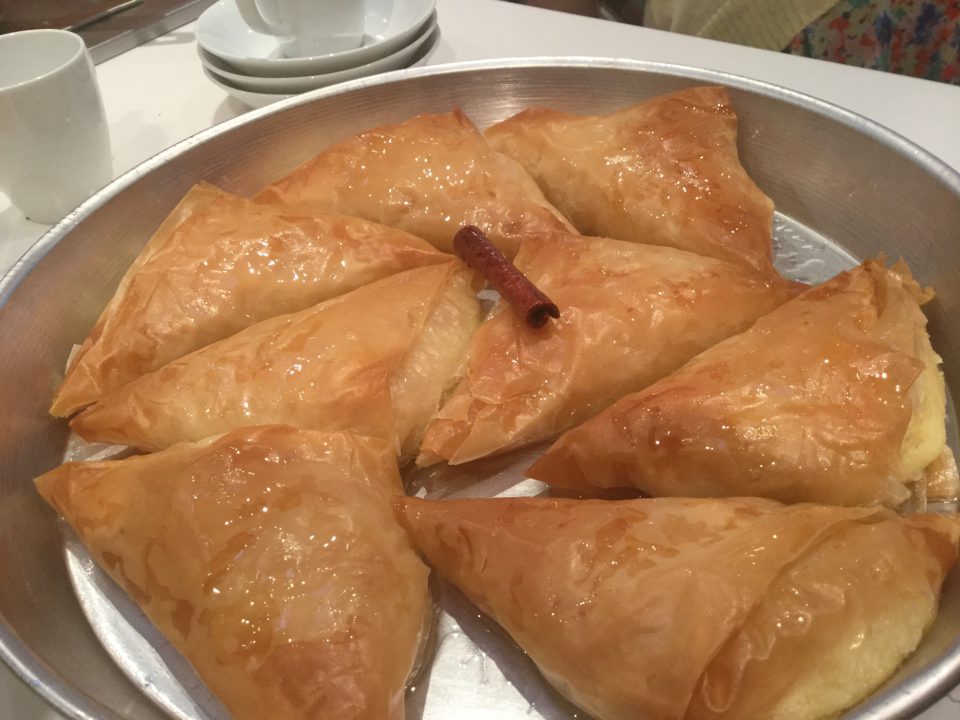 Saturday we drove to Waterloo to visit Shirley, she is living in a nursing home now. We met Andrew and Marlene there, took Shirley out and had a lunch together. Shirley looked good with positive energy as usual, but most of residents in that home were in bad condition, it was a very depressing scene. After lunch, we sat outside of building, talked with Shirley for a while.
When we were driving away from there, Terry said to me: " At the end of my life, please don't send me to nursing home, let me die at home."
I told him:" Don't think about death, we want you living a long time, you need to see Sonny graduates from college, get married and become a father."
Sonny added:" Yes, dad, you are going to live to one hundred."
Terry laughed, " Oh, it's a hard work to live that long."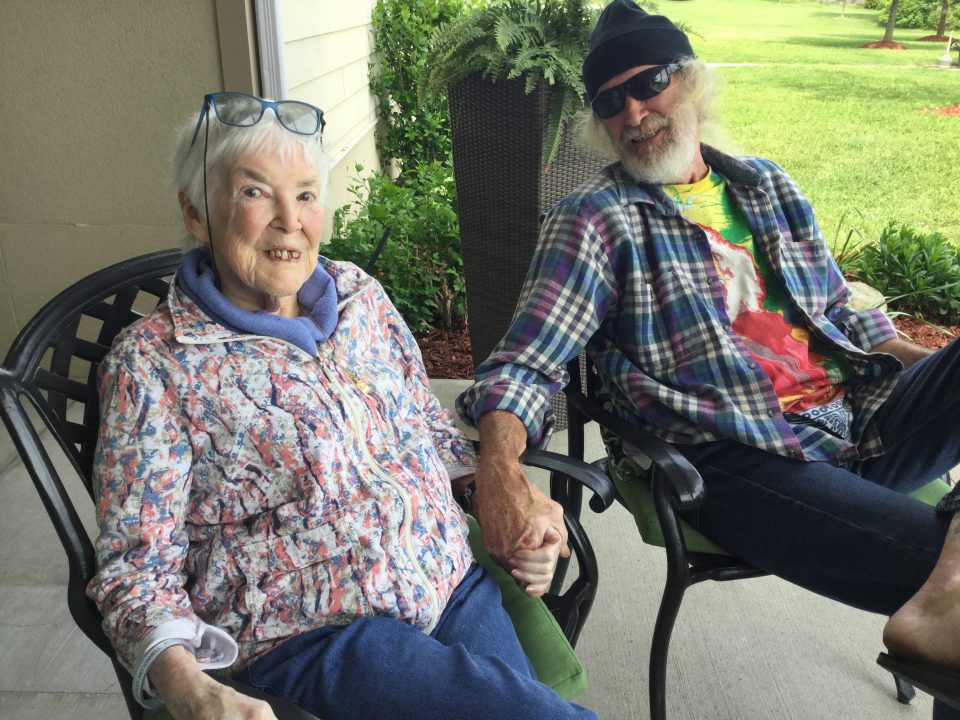 Then we continued driving to Grimsby. Terry's grandfather lived there for some years after he retired, he owned a orchard. Terry remembers visiting grandpa when he was a little boy.
This time in Grimsby we were visiting Ann and Brad. Since we met them, they have visited us every year on their Hawaii vacation. But this was our first time visiting their home.
Niagra Falls is not very far from their home, on Saturday night there was a firework show. After dinner, Ann took Sonny and me to see the night scene of the falls. There were lots of tourists, reminded me the night life of my hometown.
Next day they drove us around, we had our one day tour. We drove through winery farm, orchard, visited historical site Fort George, and Niagra Falls again. Fort George was the most interesting place to Sonny, Ann and Brad know him well, picked a good place to visit. Later that afternoon Ann took me walking around the neighborhood. It's a very nice area, well taking cared houses and yards, not too busy, very peaceful neighborhood. We stayed up later again, time with Brad and Ann so comfortable, they are like our family and we felt like in home.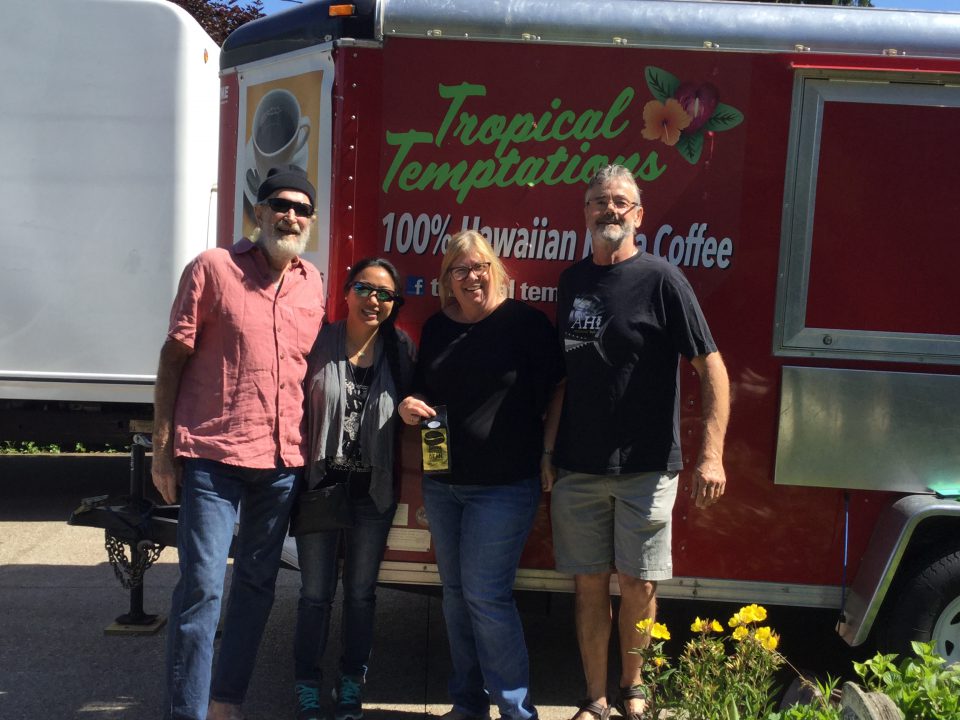 Next day we drove back to Toronto, stopped and visited Shirley again, and met Bill and Joy there and had lunch together.
Back to Toronto, the best part is that we stayed right in downtown, walking distance to restaurants, shops and Chinatown. Shannon and Andrij are both retired now, they have time show us around. We stayed up later at night, got up after ten o'clock in the morning, went out for lunch around one or two. Food was good, we always ate too much, one meal a day was enough. Their favorite Dim sum restaurant was ours too, we went their twice. I really wanted some good spicy Chinese food, we searched online, found a Sichuan restaurant. We tried, the food were pretty good, we went back there second time.
After we ate, we checked out some stores on the way home. We shopped a Chinese grocery store, I planned to buy some spices and snacks, but when I saw some vegetables and the prices, I had to buy some and cooked a meal.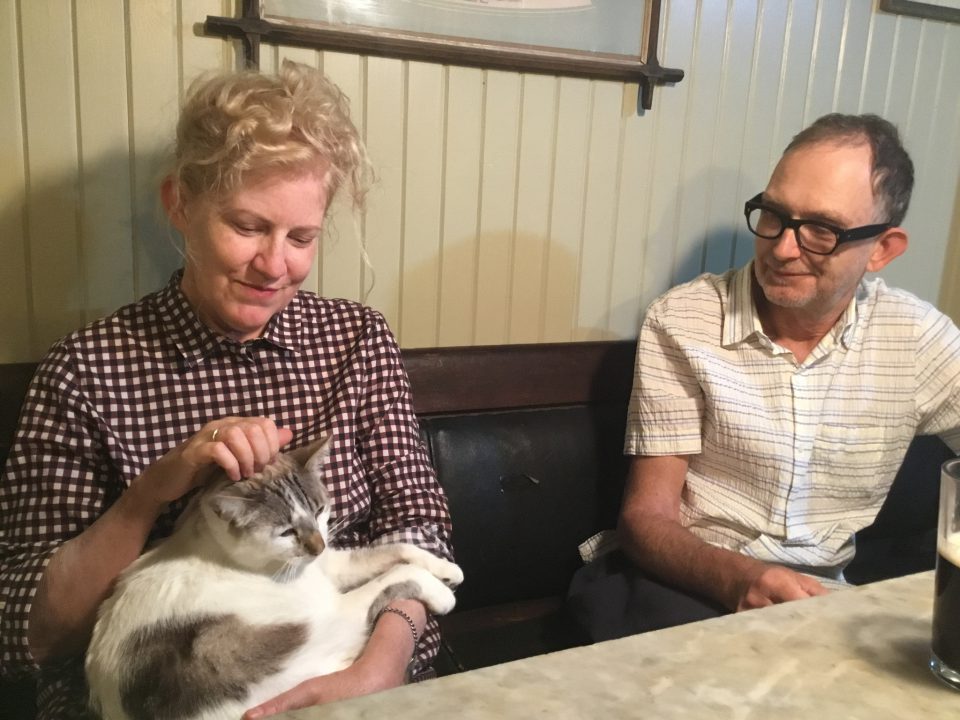 One weekend there was a flea market nearby, we checked it out, Sonny got a couple of coins. Another thing we saw, was a nude biking parade, the first time for us.
I wanted to visit Royal Canadian Museum, and it's not very far away.  Andrij drove Sonny and I to there on Wednesday morning, we spent three hours there, didn't have enough time. I watched a Chinese historical relic collector's show, a hundred episodes, learned more things about history and culture. Facing those historical relics, I didn't know much of history behind each of them, but I had bigger open mind than before, and appreciated the chance l had.
In the city, we walked by many homes' yard with blooming flowers, especially Peony, they were so elegant.