The coffee trees are load up with green coffee, we saw few ripe cherries and talked about picking the first round ourselves two weeks ago. Then our regular picker called us, two pickers came and took 3 days to finish the whole farm; they picked 7 bags, with this coffee Terry tried out our new equipment for the first time.
Sonny had long weekend last week, he was busy most time; he asked me to take a morning walk with him yesterday. We don't have any important job to do in the farm; I joined him, knew we will have a pleasant time together.
He had a back pack with a bottle of water, I had my camera. It was sunny, beautiful day, and we had time to stop and take a close look at plants or flowers.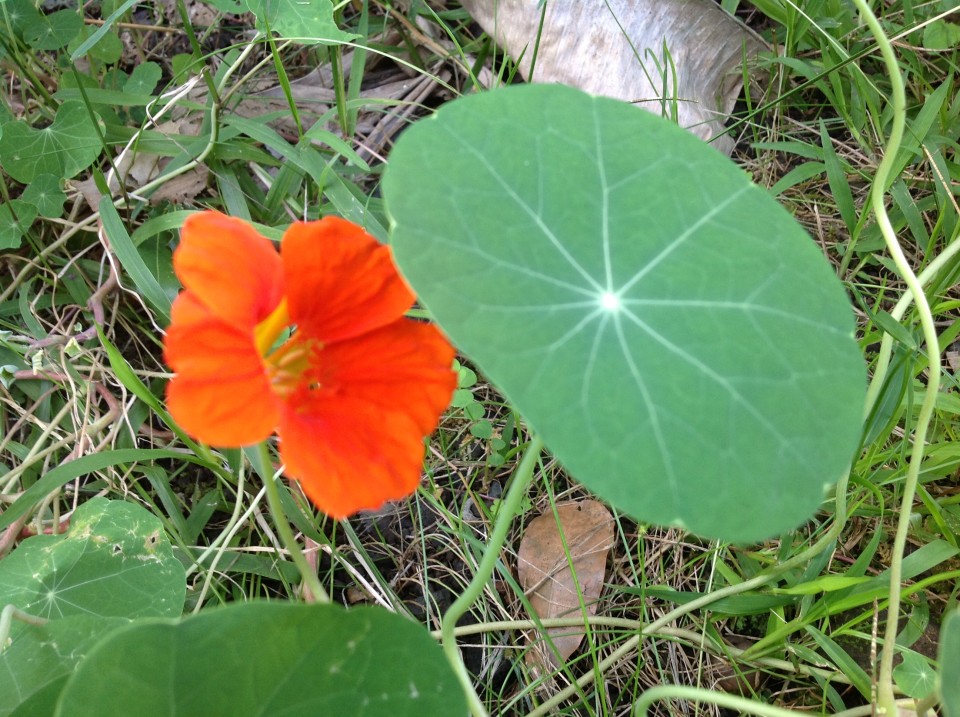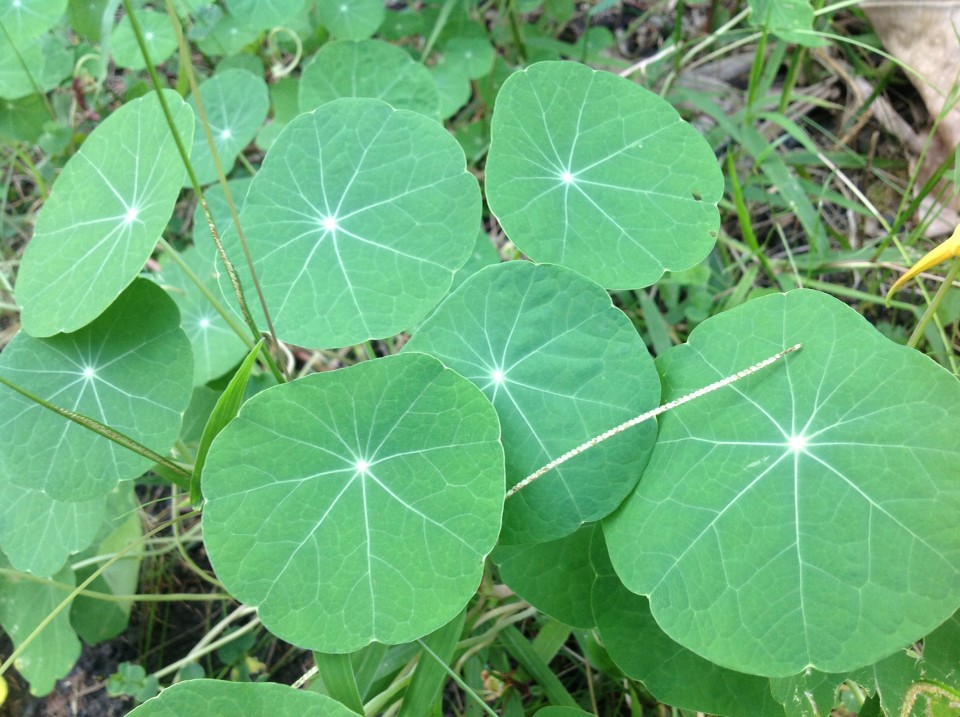 When I was taking pictures of ginger flowers, Sonny asked me, could we eat the flower. I told him, I don't know, but the flower has good smell. I remember, when I was young, at Water Splashing Festival, Dai girls and women wore ginger flowers in their hair. It has good scent, they used it as perfume which nobody had . He asked me to pick one for him, then I continued doing what I was doing; when we resumed our walk I noticed he was wearing the flower. He inspired me to pick one and wear one too.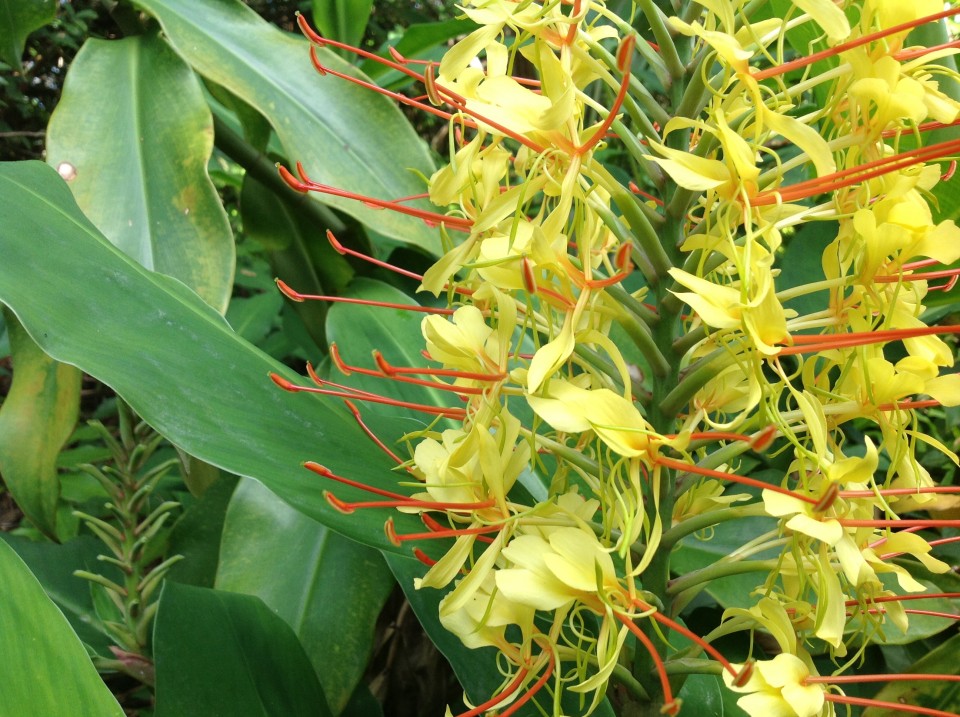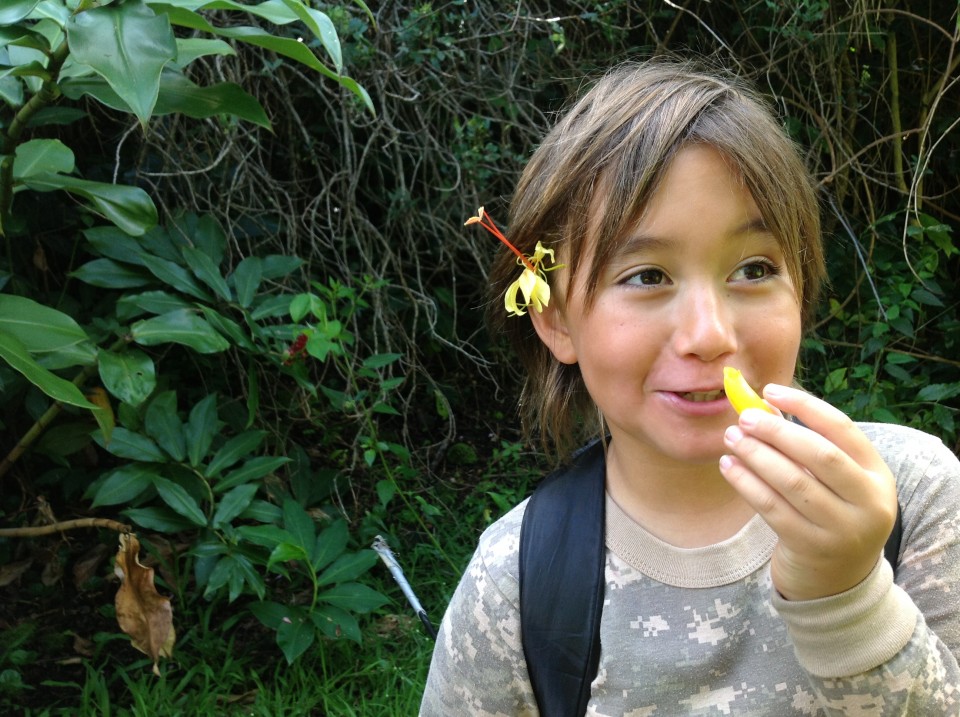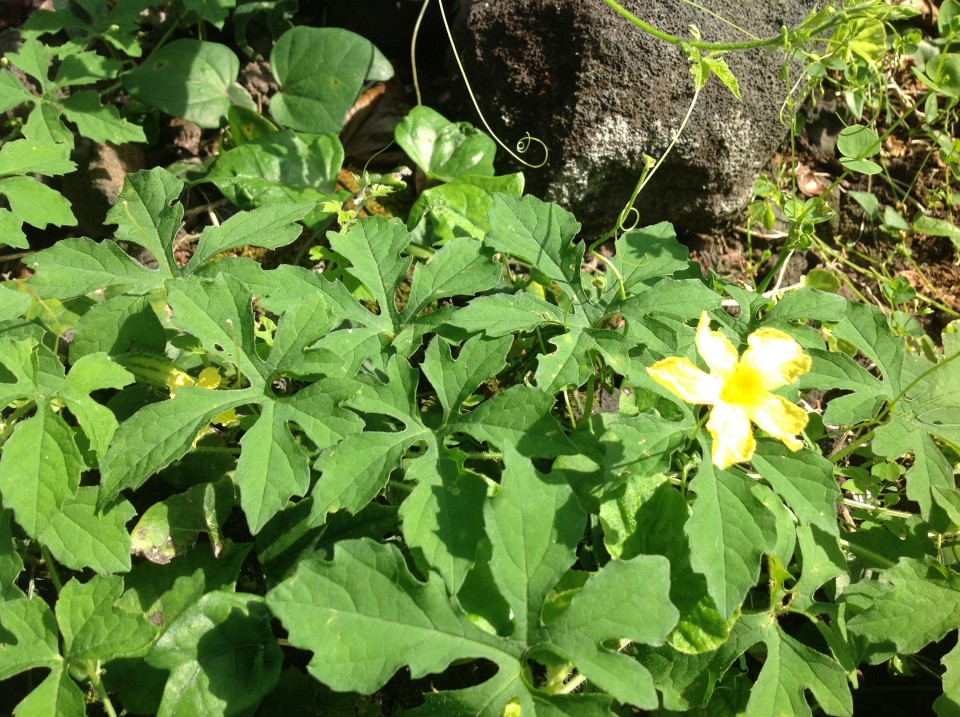 Wild growing bitter melon bear small fruit, it's a weed to most people. If you like bitter taste, it could be a yummy food. I pick the tender leaf and shoots when I see good bushes of bitter melon, stir fry it with ginger, garlic and chili. I like their bitter flavor, Terry likes it too; that make me even happier when I prepare this dish.
Half way down the road, Sonny wanted to take a break, there is a good place to rest, in front of Kane Plantation's drive way. He is holding a passion fruit, we picked on the road.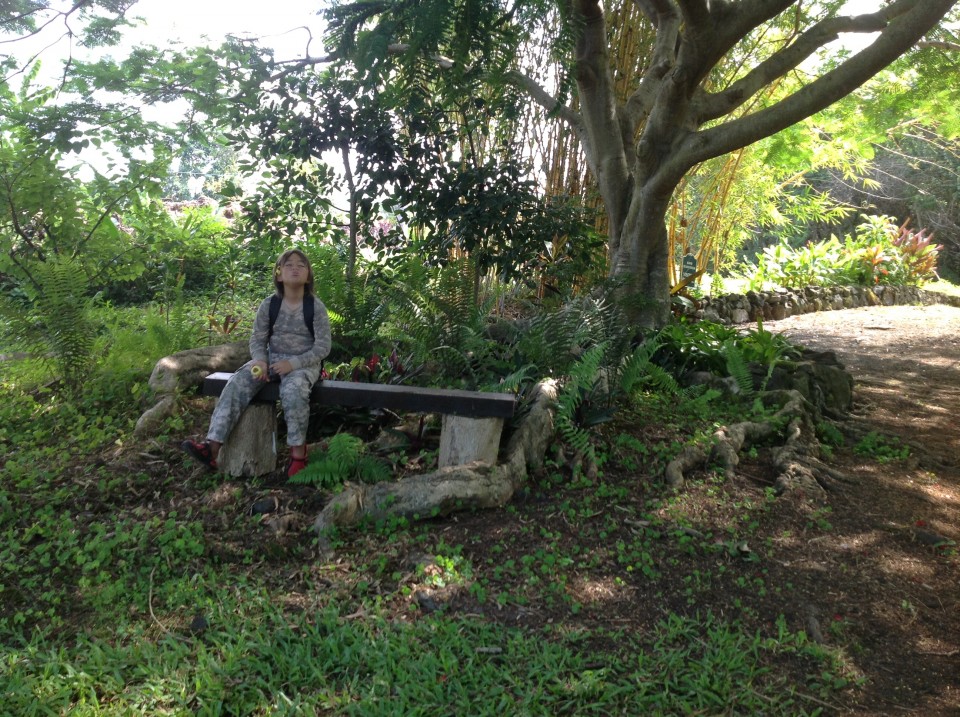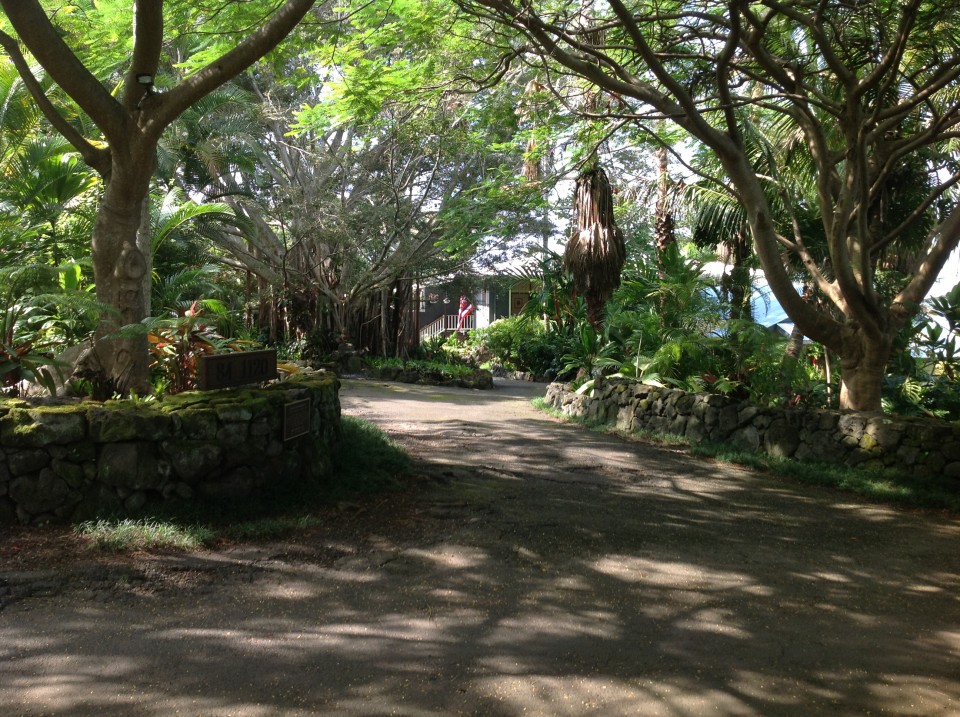 Not long after artist Herb Kane died, his wife sold the farm to Michale and David. They did a lot of work to make the place better and more beautiful, they are very friendly and nice people. When Terry and I had a conversation, not just once, many times we both said, how good we feel about them, how happy we are, to know such nice peoples live in our neighborhood.
They officially opened their B&B on June, a beautiful place to truly experience the life of Hawaii. Their web site is www.kaneplantationhawaii.com .
Sonny and I continued walking down the road, stopped to pick some guava by the road side, it's one of Sonny's favorite fruit, he showed his interest to this fruit when he was only one year old. We picked enough, just got ready to walk home; Michale drove by, offered us a ride. I told him, we were taking a walk. But Sonny wanted taking the ride, we rode to their farm.
Michale invited us into their house, I got permission to take some pictures. It's a very neat house.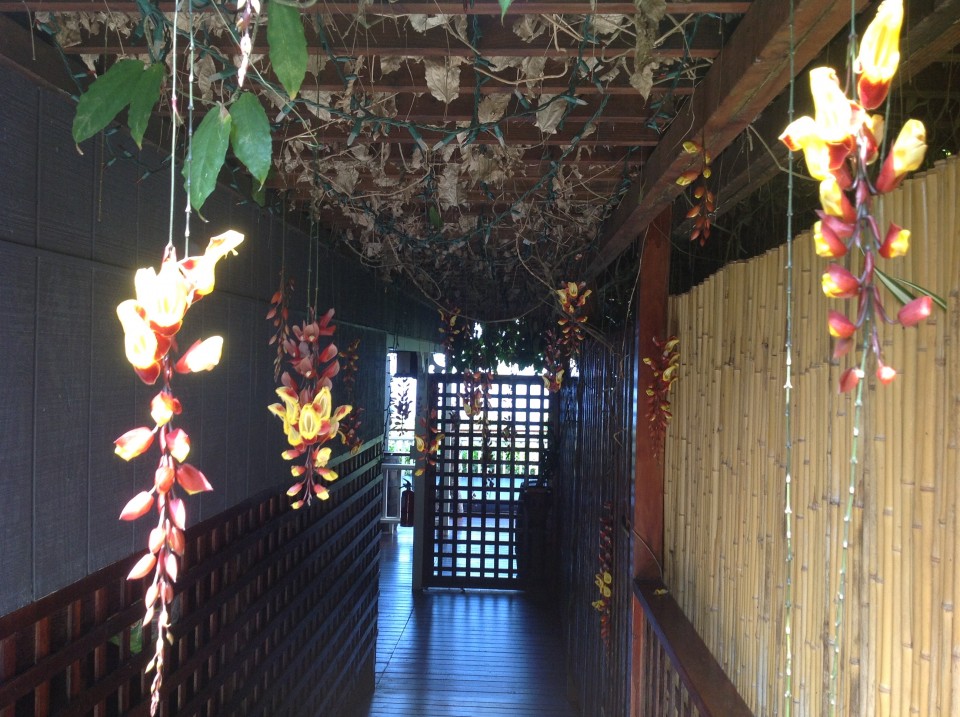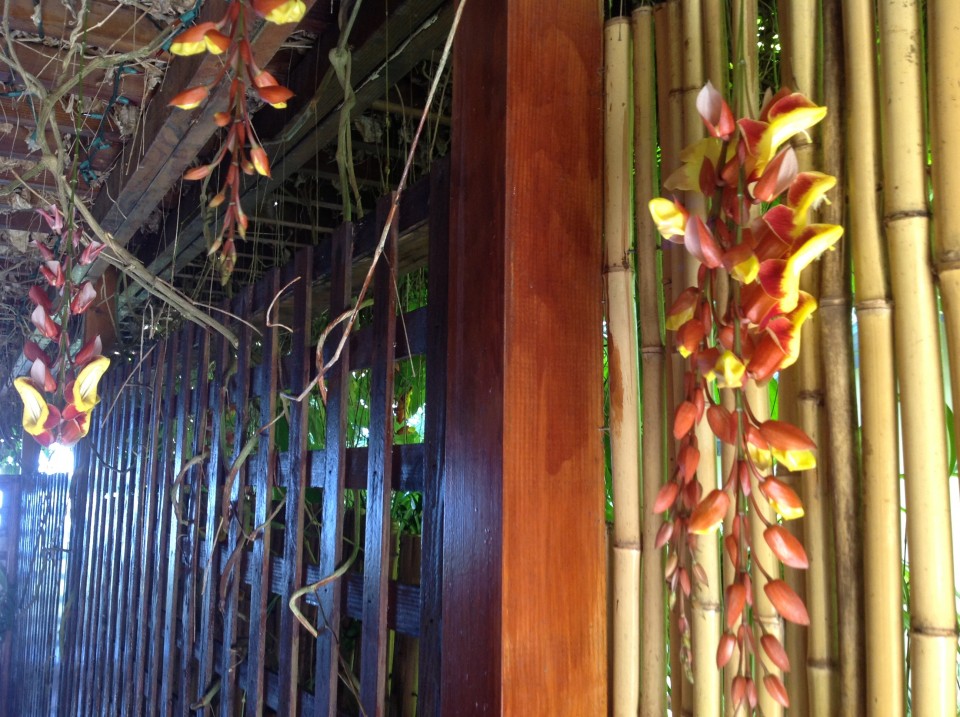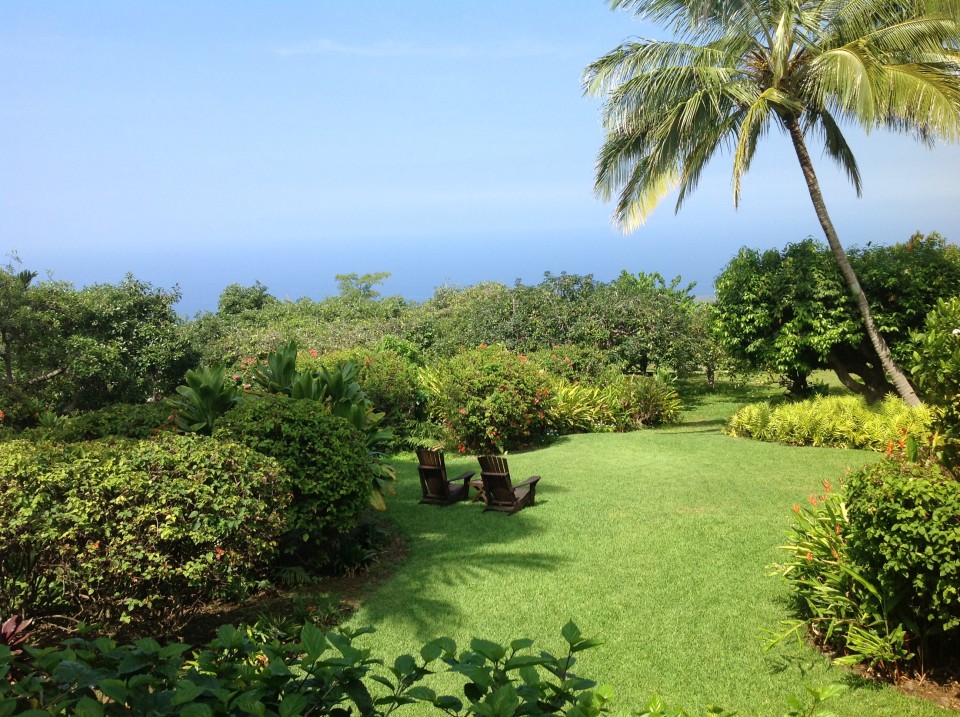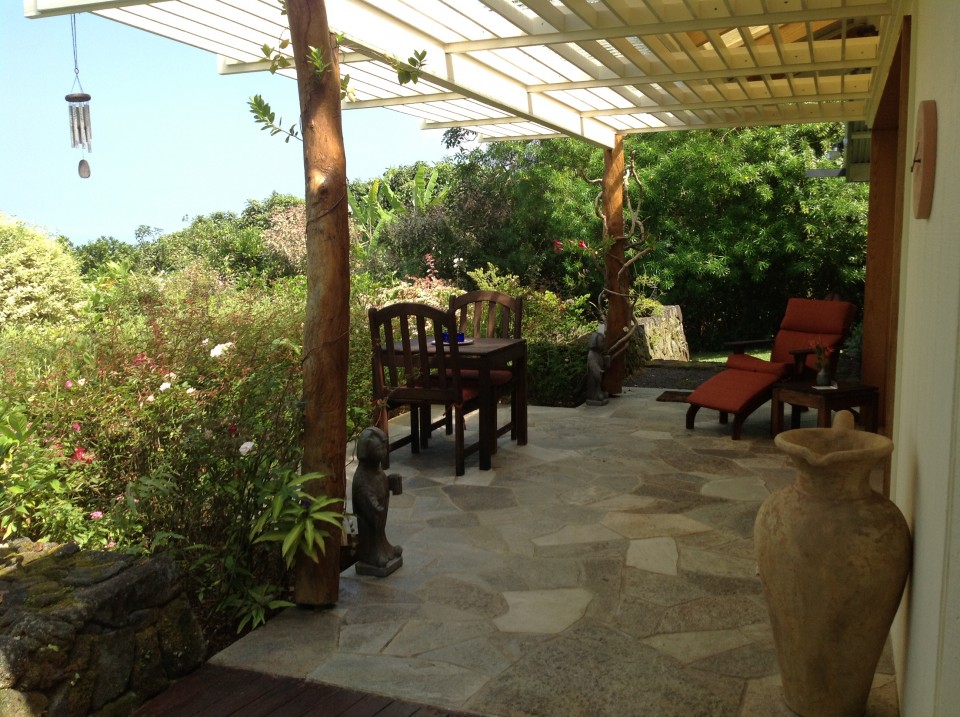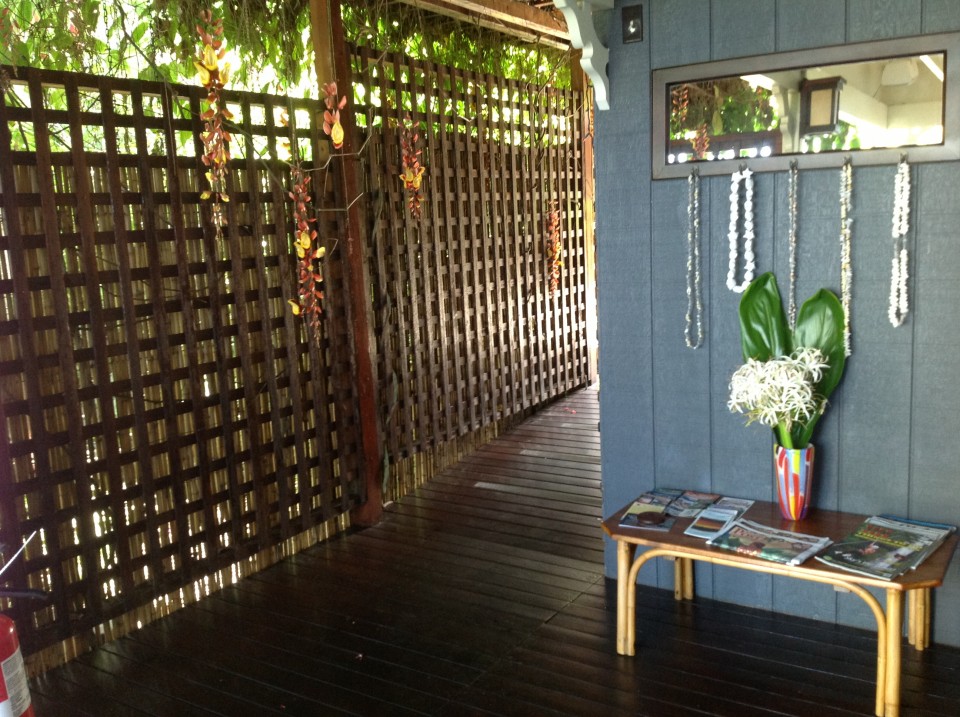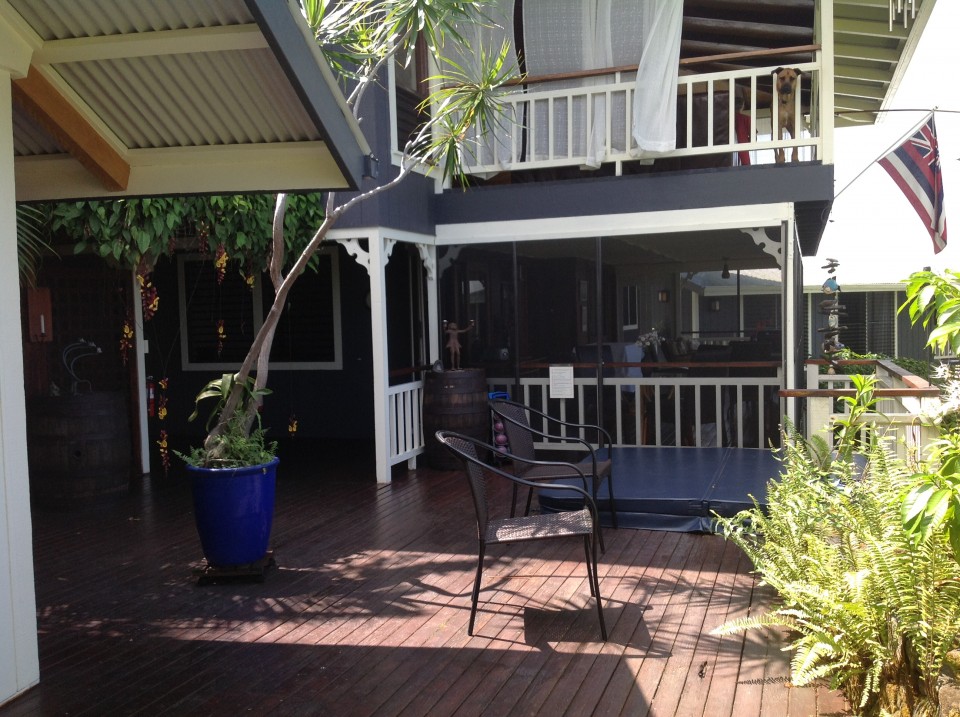 They had guests in their house, we visited them for a little while, then back to home. Another day in paradise, a morning we spent together, a good time we shared.